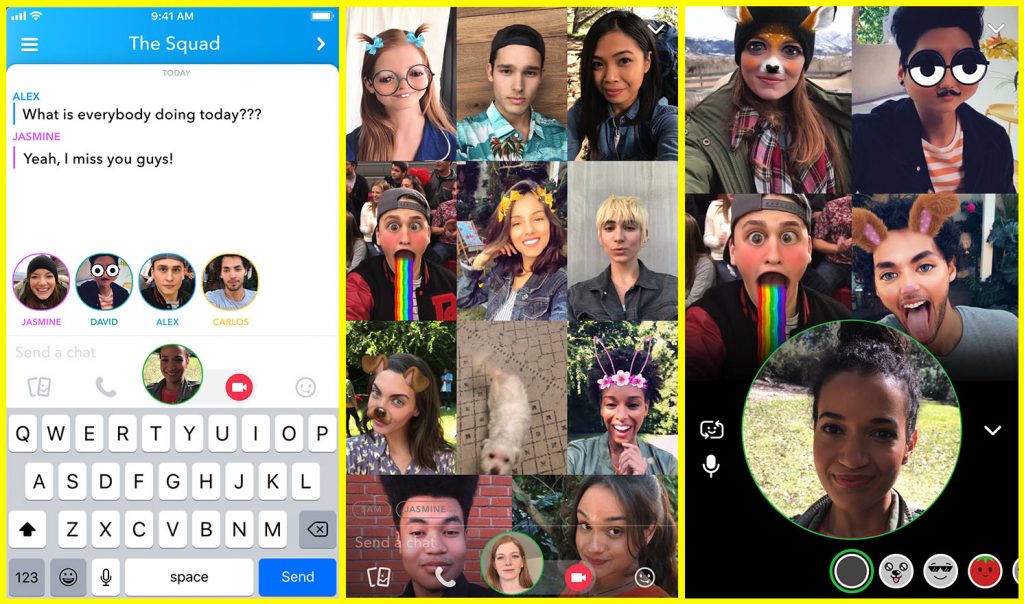 Snapchat today is rolling out video chat feature where it allows up to 16 users to join a single video chat at one time. It brings a new video camera icon in a Group Chat. On the other hand, after Instagram, Snapchat has also restored the GIF stickers from GIPHY.
With the new video chat feature, a group of 16 users can join a single video call at a time and users in the Group Chat will receive a notification inviting them to join. It also gives the option to use Lenses, join only with your voice, or simply send messages that others can read while they talk making every conversation is unique. The group video calling feature will be rolling out starting this week.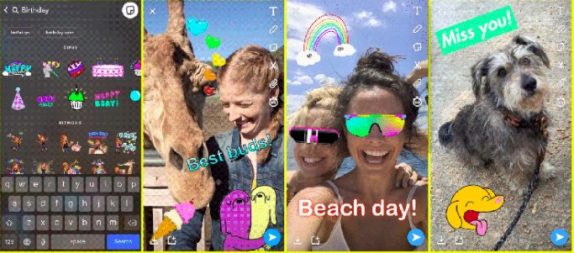 Last week Instagram has restored the GIF stickers from GIPHY and today is also bringing back the GIPHY integration after being removed over a racial slur GIF. The company has apologized and fixed the bug that let the objectionable GIF slip through. The company has mentioned that it has worked with GIPHY to revamp its moderation systems. This marks the end of a stir that was caused by a GIF containing a racial slur.
GIPHY said that it re-moderated its entire sticker library 4 times and has also added another level of GIPHY moderation before each sticker is approved by the library and made this moderation permanent. Snapchat recently started testing 'Connected Apps' to let users connect to third-party apps.