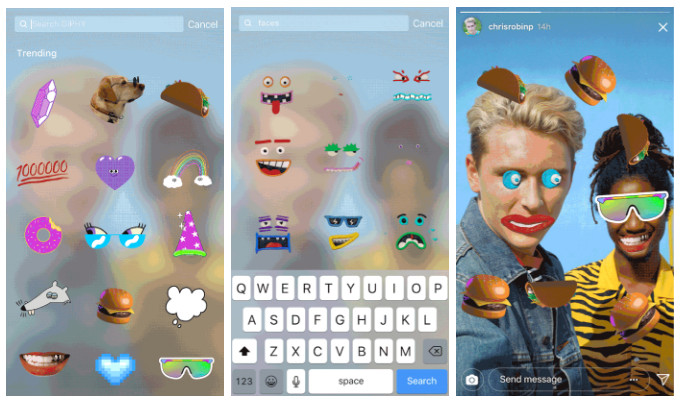 Earlier this month, Instagram and Snapchat removed the GIPHY integration over racial slur GIF that was spotted by users. However, Instagram has now restored the GIF stickers from GIPHY as it confirmed it has reviewed its GIF library four times and will preemptively review any new GIFs it adds. 
This is the risk that most platforms face when they work with third-party developers to bring outside and crowdsourced content into their apps. Though both the companies immediately responded and took down the GIF in question, it raises the question of quality, safety, and content filtering.
GIPHY said that it re-moderated its entire sticker library 4x and has also added another level of GIPHY moderation before each sticker is approved by the library.  The company is now making this moderation permanent. However, Snapchat, on the other hand, said that it didn't have anything to add at this moment and didn't mention whether it's going to reactivate GIPHY.
An Instagram spokesperson in a statement has said:
We've been in close contact with GIPHY throughout this process and we're confident that they have put measures in place to ensure that Instagram users have a good experience.
GIPHY commenting on the same said:
To anyone who was affected; we're sorry. We take full responsibility for this recent event and under no circumstances does GIPHY condone or support this kind of content. We have also finished a full investigation into our content moderations systems and processes and have made specific changes to our process to ensure something like this does not happen again.