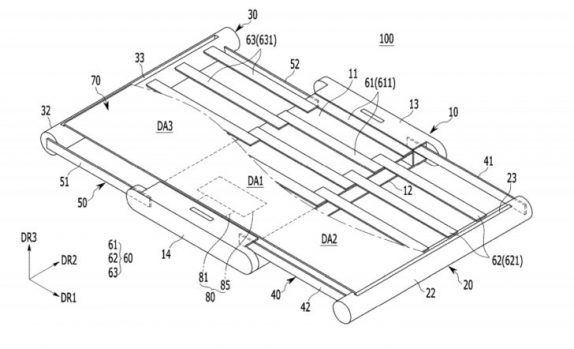 Foldable smartphone display is long overdue in the smartphone space that makes news every once in a while, but except for ZTE Axon M, we really don't have a mainstream foldable display smartphone. Samsung yet again has filed a patent at a U.S. Patent & Trademark Office back in July 2017 for a smartphone display that expands when you pull on the sides.
Since it is expandable, it can be used both as a smartphone and a tablet and according to the patent files, this system actually consists of three panels. The main display is all you can see in phone mode and get a wider screen; you will have just to grab the left and right sides of the phone and pull outward. On pulling the screen, you bring two more display segments that are present on either side of the primary display.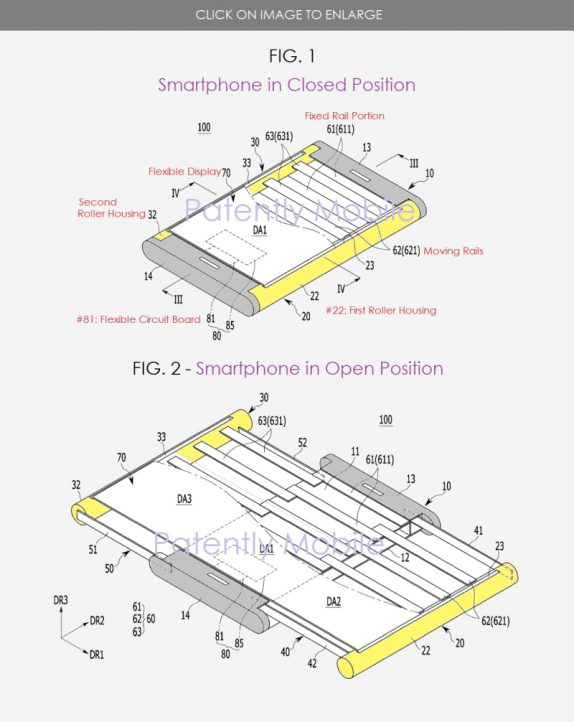 When you are not using the secondary display panels, they are hidden inside the body of the body of the device. This type of smartphone display is capable of accommodating videos, movies, widescreen TV, and playing games. Samsung has a habit of filing patents that might or might see the light in the day, so there's no way to tell if a smartphone with the patented design would ever see the light in the day.