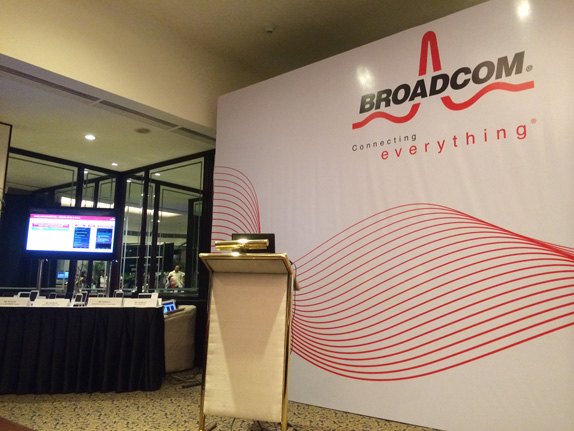 U.S. president Trump earlier this week ordered Broadcom to stop its acquisition of Qualcomm citing national security concerns. Following the president's order, Broadcom today has announced that it withdrawing its proposal to acquire Qualcomm and it has also withdrawn its slate of independent director nominees for Qualcomm's 2018 Annual Meeting of Stockholders.
This marks the dead-end of the drama that is going around Broadcom and Qualcomm for the past few months. The Presidential order also said that all of Broadcom's director nominees are also disqualified from standing for election as directors of Qualcomm.
Broadcom in a statement said that it is very disappointed with this outcome, and will comply with the Order. Broadcom will continue to move forward with its redomiciliation process and will hold its Special Meeting of Stockholders just as planned on March 23, 2018. It also thanked for the efforts of Qualcomm and Broadcom stockholders throughout this process.
Broadcom said that it appreciates U.S. Treasury Secretary and CFIUS chair Steven Mnuchin for his statement about how it doesn't intend to make any other statement about Broadcom or its employees including its U.S employees.
Broadcom in a statement has said:
We thanks the independent nominees who stood for election to the Qualcomm board, not only for their time and effort but also for their unwavering commitment to act in the best interests of Qualcomm stockholders.