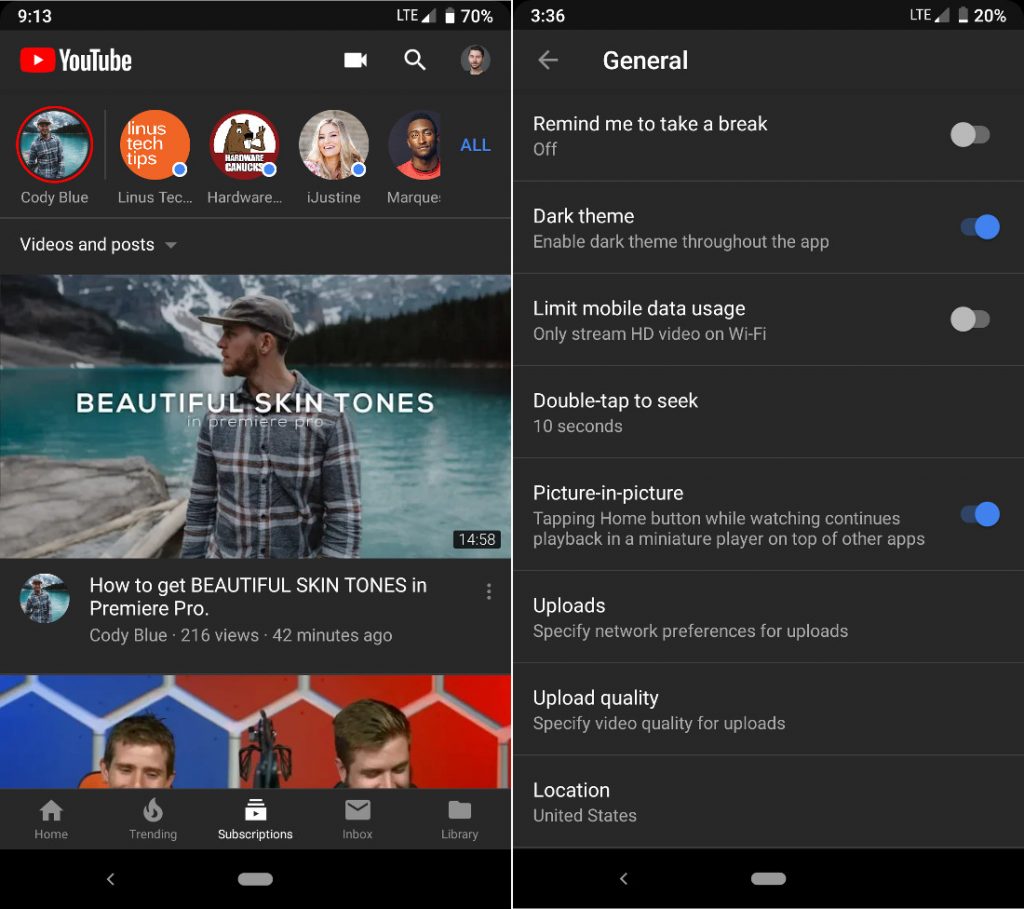 Update – July 30, 2018: Even though the company said that Dark Theme is coming to Android soon, a Reddit users has received the feature, so we can expect it to roll out for Android in the coming weeks.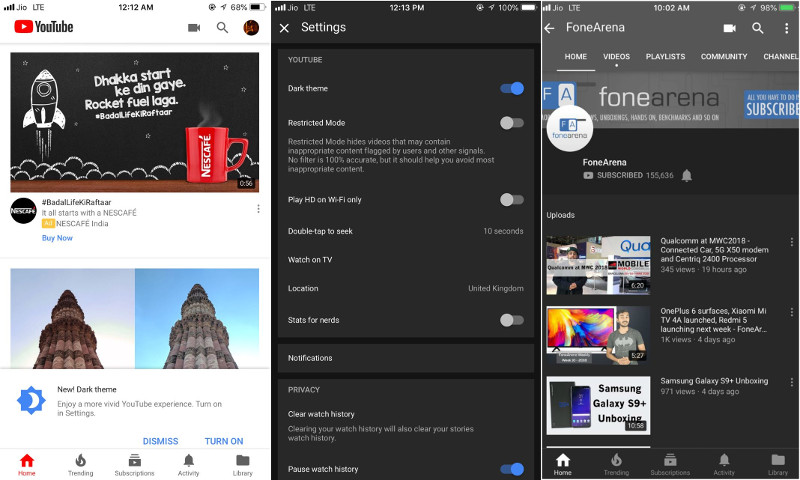 Earlier: YouTube for Desktop got dark theme back in 2017 and since then it is the most requested feature for mobile as well. However, before the Android app, YouTube for iOS today has got the dark theme.
There is no app update for the dark theme as it is a soft roll out. You can enable the dark theme from a toggle directly from app settings. Once enabled, the interface completely turns into the dark which is quite a refreshment from the routine white design. However, it is only available for the main app, and not for YouTube studio app.
It's rolling out on iOS today! And will be launched soon in Android too. Stay tuned for future updates.

— Team YouTube (@TeamYouTube) March 13, 2018
YouTube app will show a pop-up about the dark theme at the bottom of the main home screen, if you are running the latest version of YouTube. As for Android, YouTube has mentioned that this feature will be rolling out very soon but hasn't given any time frame.