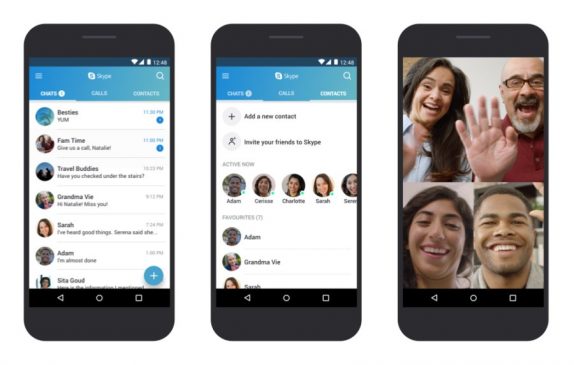 Microsoft has announced that it has optimized the Skype for Android phones running 4.0.3 to 5.1. Skype for Android crossed over one billion downloads from the Google Play Store last year. The new optimized version of Skype will be rolled out in the next few days worldwide.
The optimized version of Skype is lighter both storage wise and RAM usage wise at the same time allowing for greater speed and better audio and video quality on lower-end Android devices, as well as increased performance in challenging network conditions. Microsoft is aiming to connect people everywhere on whatever device they are using by making the lighter version available to more Android phones.
Since the update has just started rolling out through Google Play, and it may take few days before it becomes available to Skype users worldwide. On the other hand, you can try out the latest version of Skype for Android by signing up for Skype Insiders Program here.