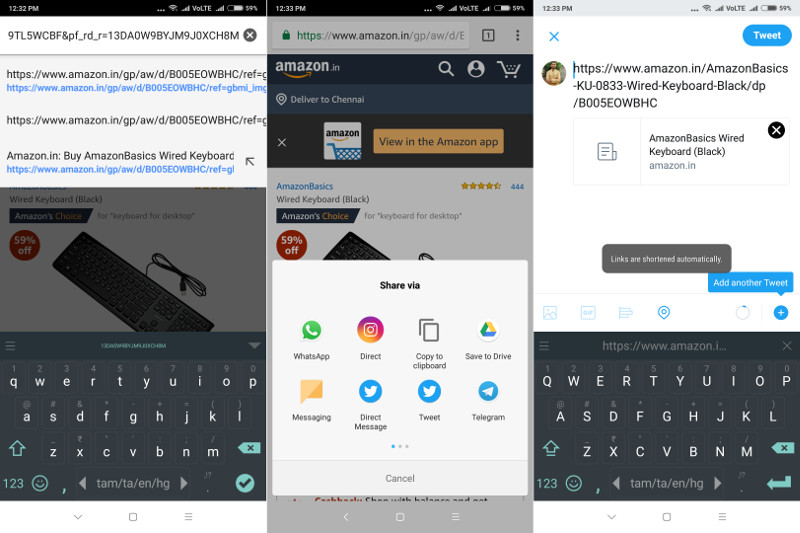 Chrome 64 for Android was rolled out last month with features like the white navigation bar, blocks auto redirect pop-ups and more and an ad blocker. Today the company is adding one more new feature that automatically shortens URLs and converts them and removes the unnecessary strings at the end of URLs.
This feature was first spotted by Android Police cleans up long or messy URLs when shared through the browser's built-in Share functionality in the overflow menu. You can also quickly copy the URL to the clipboard or share directly to another app with additional setup required. This feature is related to the "canonical page" URLs that Google started supporting some time ago. We've seen similar features in AMP pages where sharing the content would share a usable URL.
It isn't functional in V63 and is only available in Chrome V64. Chrome's URL trimming will remove anchor tags that load a page to a specific location. This feature also works on links from Amazon, Google AMP, and also works with the "Copy to clipboard" option and any other third-party app. You can download the Chrome 64 directly from Play Store.