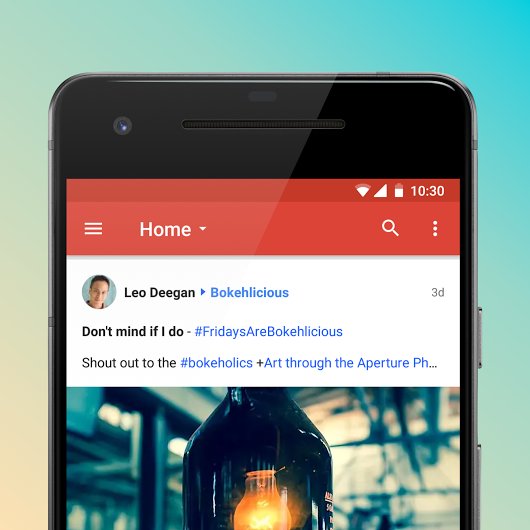 Google+ may not have been the most used Android apps, but it looks like Google isn't going to give up on it just yet. The company's Leo Deegan, the engineering manager for Google+, announced that over the next several days, it would roll out a revamped Google+ app focusing on changes under the hood.
In a Google+ post, Leo says that the brand new app will look the same as the current app, but will include a complete rewrite of many core features using Google's latest Android app infrastructure which will make the Android team to build new features on a modern tech stack. Other subtle rewrites include stream rendering, scrolling has also been improved, the photo lightbox has been redesigned, comment options slide up from a bottom sheet, and grey-spammed comments are now viewable by post authors.
It looks like Google has put a lot of effort is modernizing the app and how it works at a fundamental level. However, Google also says that there are few known issues, for instance, leaving a comment on a post causes a full refresh of the post to include your comment which it is currently working on. We are yet to see an APK for the revamped Google+, and when it lands, we should know what hiding underneath.