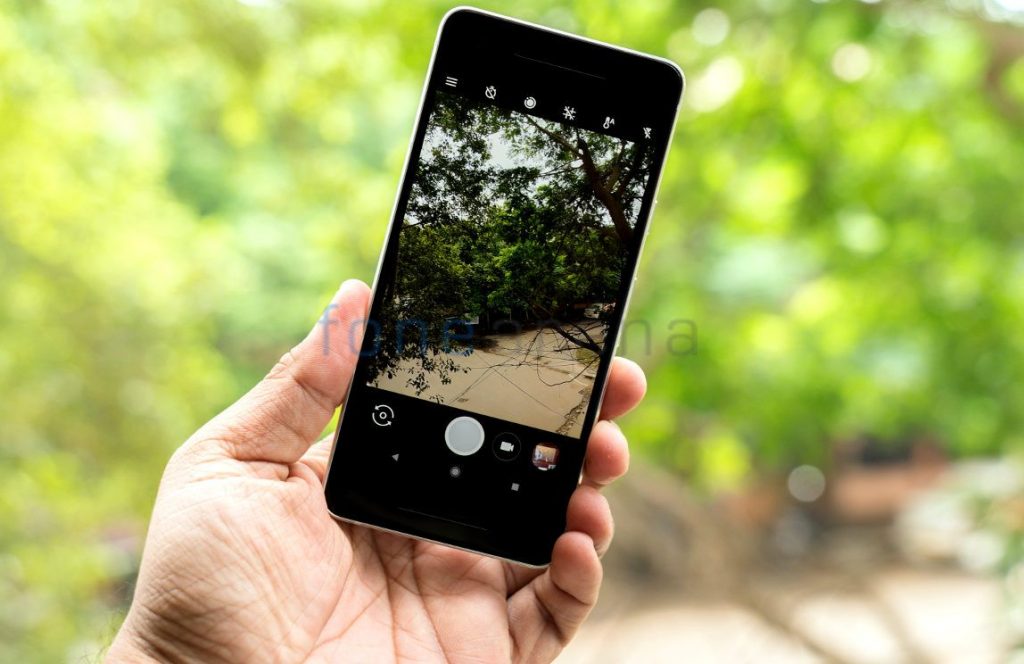 Back in October Google announced that the Pixel 2 and 2 XL feature a custom chip; the Visual Core custom image processing chip. However, it was not enabled by default and Google said that it would be enabled once the Oreo 8.1 rolls out, and the day is finally here as the company today announced that it is turning on the visual core to accelerate HDR+ images 5x faster.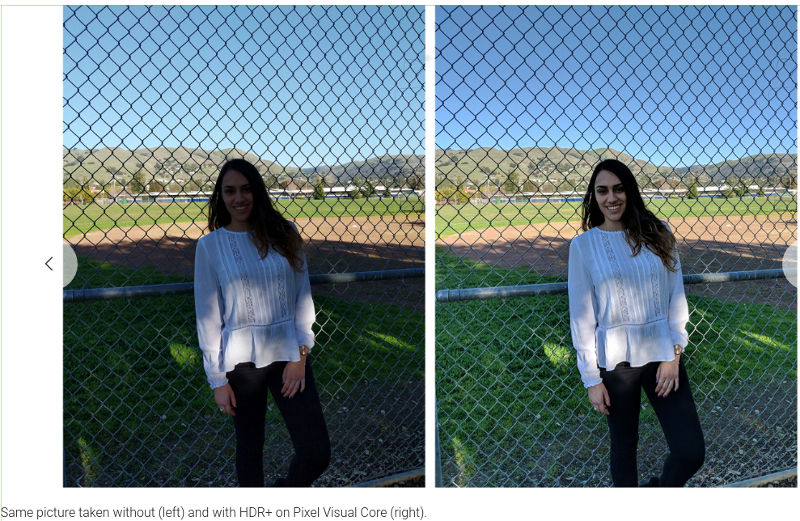 In a detailed blog post, Google explains how the Visual Core custom image processing chip with HDR+ enhances the images in challenging lighting conditions. The Visual Core custom image processing chip uses computational photography and machine learning to improve the image quality especially in apps like WhatsApp, Instagram, and Snapchat.
Google says that all you got to do is just point and shoot an image, while the chip does the rest of the job. The company says that Pixel Visual Core is built to do heavy-lifting image processing while using less power, saving battery. The Pixel Visual Core also runs RAISR, meaning the zoomed in shots are now much sharper and more detailed. Google also brags about the Zero Shutter Lag which is capable of capturing the frame right when you press the shutter.
On another note, Google additionally is also rolling out new Augmented Reality (AR) Stickers themed around winter sports and like all AR stickers, these characters interact with both the camera and each other. The updates with these new additions will be rolled out in the next few days, along with other Pixel software improvements.