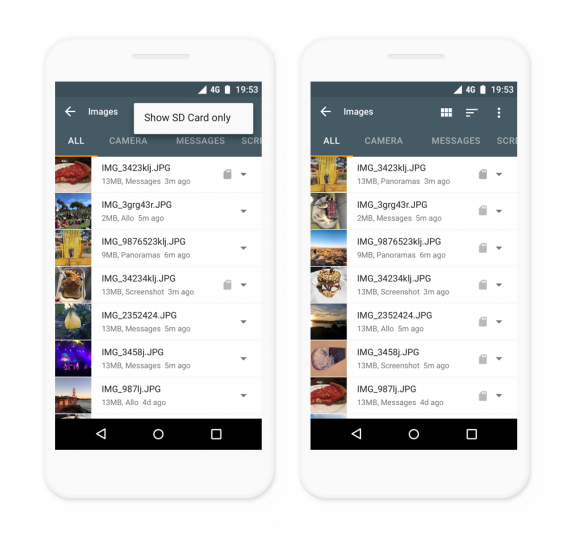 Google Files Go that was launched back in December last year has now received a significant update bringing features like open files in other apps, SD card support and more. Files Go app basically lets you free up storage on your phone that is occupied by junk files. 
The first addition with the new update is support for SD cards. Google says that since many users use SD cards to back up necessary files and data, with one tap, you can now see and filter the files stored on your SD card. Another addition to the Google Files Go is the inclusion of tablet support allowing you to manage storage or transfer files between your small and big screen Android devices without using any data.
Google further added open files in other apps feature which lets you customize which apps open your data with the new "Open with" flow. This will allow wider controls on different file formats including PDF files. This will further let you filter the files to save the space. The update has just started rolling out, so might be a while before it reaches everyone. You can download the Google Files Go app from PlayStore here.