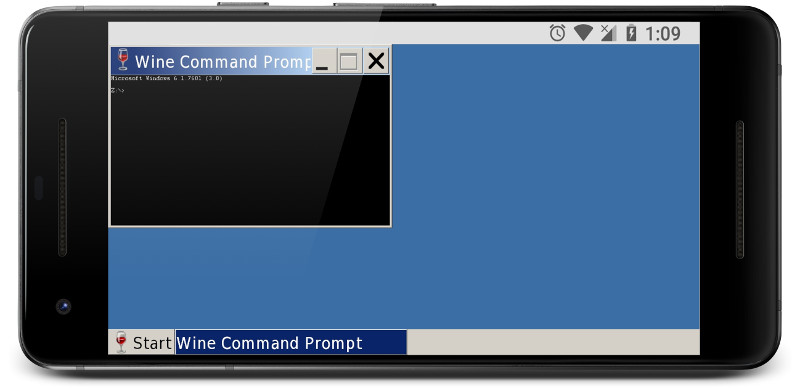 Wine; popular windows compatibility layer which lets you run Windows-powered apps on non-windows machines like Linux or Mac is now rolling to Android as well with Wine 3.0. Wine can now be installed as an App on Android phones. 
Though the first alpha release in support for Android launched in 2016, it is only the feature is being rolled out to Android phones. Once you install and open the Wine app, it treats you like a full-screen Windows display and a Start menu at the lower-left corner. The release also includes support for audio and basic graphics.
Since it is still in early stages, the app might be crashing or freeze on certain phones. The DPI scaling is also buggy at the moment. There is no support for  Direct3D yet, so unless you force the apps or games to run on OpenGL, you can't take full advantage. You will be needing an X86 Android phone for it to function and can only use programs that are ported to Windows RT.
Other changes in Wine 3.0 include Direct3D 10 and 11 support, Direct3D command stream, and improved DirectWrite and Direct2D support. You can download the Wine 3.0 Windows compatibility layer APK from here and give it a try.