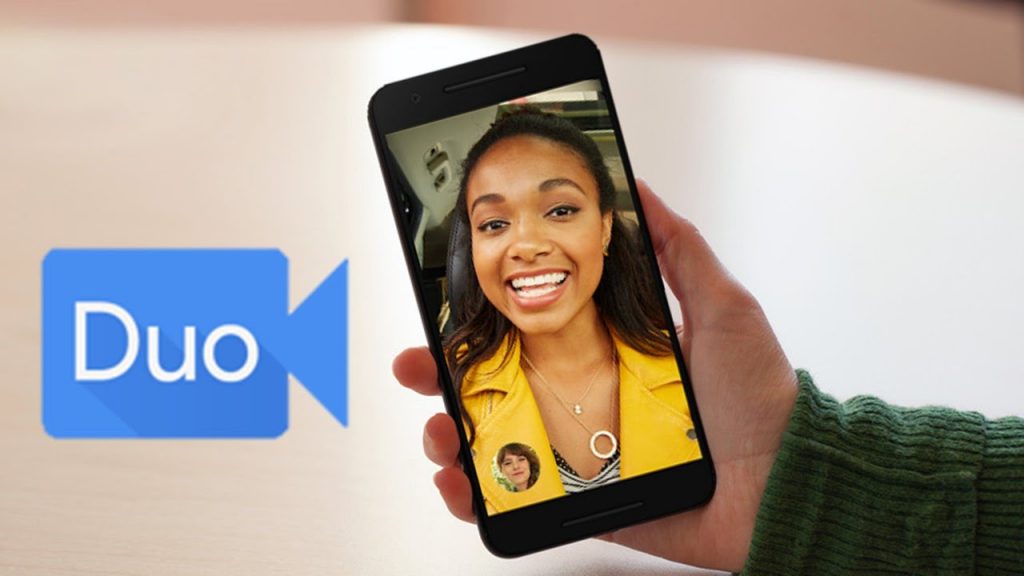 Google recently updated Duo app that brought a slightly updated look to the contact list, fun rearrangement of pixels. One of the most significant features in the update was the ability of Duo to call people that haven't installed or registered with Duo in the past. 
The feature almost exactly works the same way it does with the regular call, including the Knock-Knock feature. An incoming will fly over the screen with a view of the caller's camera even if the app is not installed on the phone. These are of course audio calls, and the users can either accept, reject, mute their mic, change cameras.
At the end of the call, users will be prompted to install the app if they're interested and will also show a pop-up which allows you to block a caller from contacting you again. This feature is powered by the  Google Play services called App Preview Messaging, which Google debuted alongside Allo in 2016. It is available to some developers through an early-access preview program, but it didn't open up to all yet.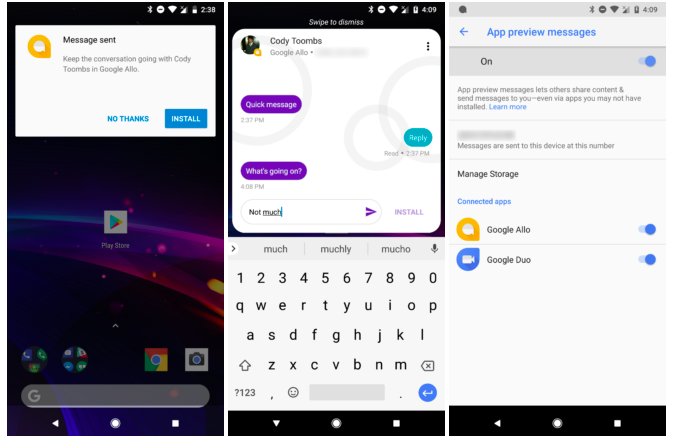 On the other hand, Allo also supports App Preview Messaging feature including two-way communication. But the messaging window for Allo looked weird. But the latest changed things slightly better and it now looks very much like Allo. However, there's not much you can do like changing the text size by dragging up or down on the send button, and you can't send any attachments or images, instead, it just gives the feel of using Allo.
The Duo calling feature is limited to very few contacts at the moment and it doesn't seem to work with iPhones and Non-Android phones.