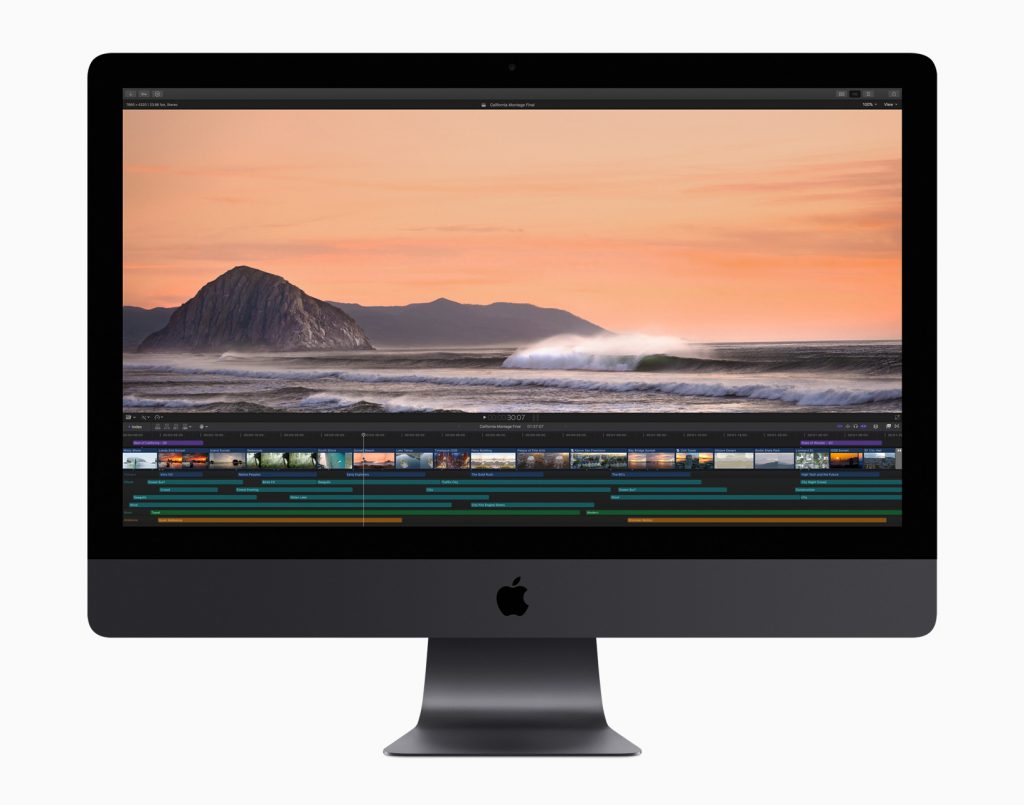 Apple's Final Cut Pro X latest update brings support for HDR Support, 360-degree VR video editing, Advanced Color Grading and more. Mac users for the first time can edit 8K videos on a Mac.
The update lets professional video creators VR content with the ability to import, edit, render videos in real-time through a connected HTC VIVE headset with SteamVR. Creators can either add 360-degree titles in 2D or 3D, apply blurs, glows and other immersive effects and can also use visual controls to straighten horizons or remove camera rigs from equirectangular videos. The 360-degree video can be directly shared to popular websites including YouTube, Facebook, and Vimeo.
The update brings much needed advanced color grading with unique color wheels feature with built-in controls to adjust hue, saturation, and brightness. Users can also apply custom lookup tables (LUTs) importing from popular color grading apps like DaVinci Resolve, PremiumBeat, Color Grading Central and more. With HDR support, users can gain access to expand brightness levels upto 10,000 nits. The new color grading tools support both HDR and Standard videos.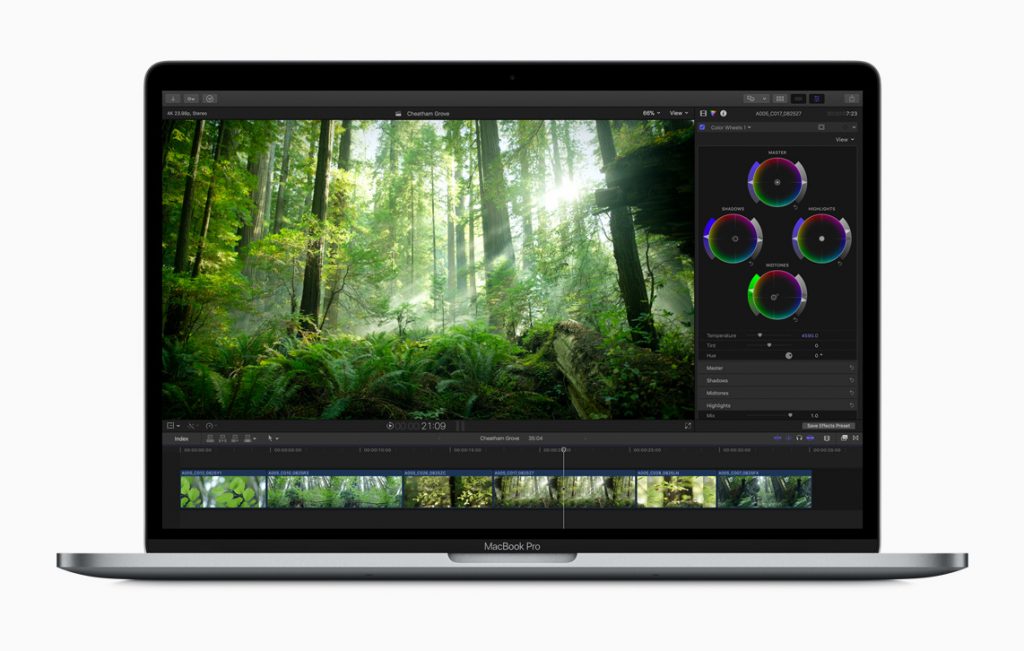 Other features include easy importing iMovie projects from iPhone and iPad into Final Cut Pro, HEVC, and HEIF support, Updated audio effects plug-ins. The Motion 5.4 enables users to create immersive 360-degree VR titles, and Compressor 4.4 lets users deliver 360-degree video with industry-standard spherical metadata. The Final Cut Pro with version number 10.4 is available as a free update today for existing users.