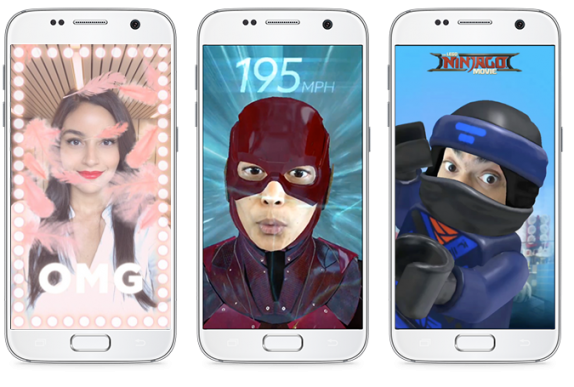 Facebook's Messenger platform is visually rich with features like photos, videos, emojis, stickers, and GIFs make and recently the company has also included the ability to send high-res 4K images as well. On the occasion of one-year completion of native Camera feature in Messenger; Facebook has announced new AR-based 'World Effects' feature which lets you drop 3D objects into your surrounding.
The Word Effects technology lets you add 3D objects in real time into photos or videos within the camera frame and capture the moment with the native camera app and share with your friends. The World Effects technology is built on Facebook's existing AR features like stickers, filters, masks, etc. The first set of world effects include floating heart, arrow, a 3D robot, and unicorn, word bubbles, like "love," "bae," "heart" and "miss you.
[HTML1]
To add a World Effect, open the Messenger Camera from the Messenger inbox and then scroll to choose from the camera effects and pick an effect and then tap to add it to your image. Apart from launching World Effects, Facebook has made yet another announcement today wherein it said that it is opening up its AR Studio to developers. Earlier this year, the company had released Camera Effects Platform (CEP) in closed beta, and since then the company has had over 2,000 creators using AR Studio.
Starting today, the platform is now open to everyone and said that it would also enable world effect technology within AR Studio which lets developers create 3D digital objects that can be placed onto surfaces and interact within their physical space.