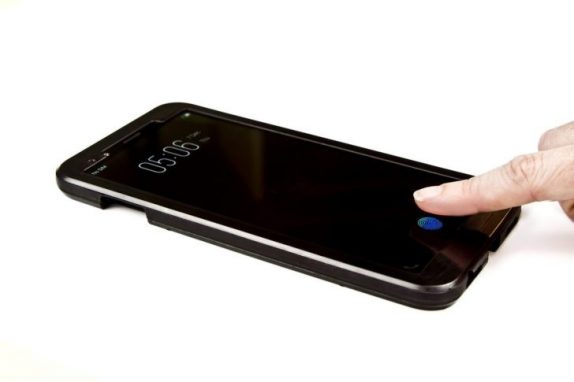 Synaptics has announced their Clear ID in-display fingerprint sensor which also happens to the world's first. The company has also started mass production of the same in partnership with top five smartphone makers. This in-display Fingerprint sensor is designed for smartphones with infinity displays.
The Synaptics Clear ID FS9500 works exactly like the conventional Fingerprint sensor, you just place your finger on the sensor, and it automatically detects it and unlocks the phone, but everything is done under the display glass. The company says that Clear ID is faster than alternative biometrics such as 3D facial and is highly-secure with SentryPoint technology. This In-display fingerprint sensor really brings advantages like slimmer bezels, no need of moving the sensor to the back of the phone.
The company claims that the Clear ID FS9500 works even with wet, dry and cold fingers and it is protected by the display glass, so, the sensor is durable, scratchproof and waterproof. Synaptics says that it has already mass production of the sensor with top 5 smartphone makers but wouldn't reveal the names. The company is set to demonstrate the In-display fingerprint at the CES next month.
Kevin Barber, senior vice president and general manager, Mobile Division, Synaptics said:
Consumers prefer fingerprint authentication on the front of the phone, and with the industry quickly shifting to bezel-free OLED infinity displays, the natural placement of the fingerprint sensor is in the display itself. Synaptics Clear ID fingerprint sensors are faster, more convenient, and more secure than alternative biometrics, and this optical technology represents a major innovation shift and opportunity for the smartphone market.