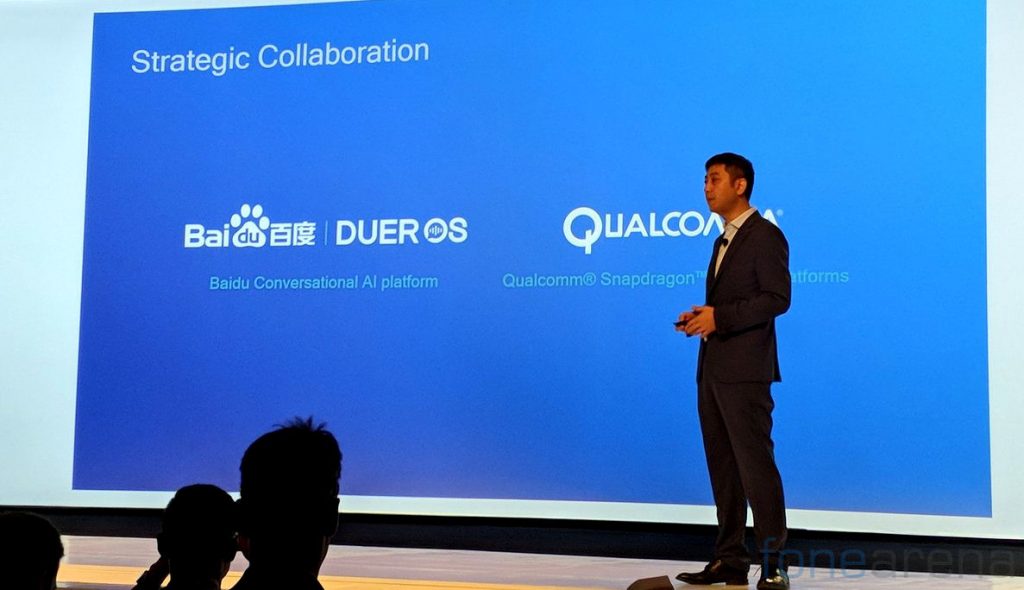 At the second annual Snapdragon Technology Summit, Qualcomm has announced a strategic partnership with Baidu to Support an Optimized On-Device AI for Baidu's DuerOS for Snapdragon including the latest Snapdragon 845 Mobile Platform.
As a result of this strategic partnership, both the companies are said to utilize AI to optimize DuerOS with the Qualcomm Aqstic hardware and software and to offer complete support to AI voice and smart assistant solution for Snapdragon-powered phones and internet of Things (IoT) devices.
Voice-based personal assistants are playing a major role in the human-machine interaction and Snapdragon mobile platforms are designed especially to accelerate the AI with natural language processing for smartphones and IoT devices. Baidu's DuerOS is aimed at getting support for an Always-on, low power, voice activation running on the Qualcomm Aqstic audio codec (WCD934x, WCD9335). This activation is achieved by saying the phrase "Xiaodu Xiaodu."
It will also be optimized for Echo cancellation and noise suppression which allows users to talk to their DuerOS device powered by Snapdragon at any time. Baidu's DuerOS since its launch in 2017 has gained skills in 10 major domains and over 200 sub-domains and has gathered over 130 partners who have integrated DuerOS in over 100 branded devices ranging from refrigerators and air conditioners to mobile phones, TV set-top boxes, storytelling machines and smart speakers.
Commenting on the partnership, Keith Kressin, senior vice president, product management, Qualcomm Technologies said:
Qualcomm Technologies continues to drive research into AI, and we are committed to the development of on-device AI, including audio. Qualcomm Technologies is pleased to collaborate with Baidu on AI for voice enabled solutions,"  "The collaboration with Baidu will bring AI for voice enabled solutions to next-generation Snapdragon mobile platforms, allowing users to wakeup smartphones and IoT devices using their voice in their natural language at any time and at extremely low power, while utilizing Baidu's DuerOS voice services.
Kun Jing, general manager, Duer business unit, Baidu said:
Through the collaboration with Qualcomm Technologies, we will bring a new AI voice experience to OEMs of smartphones and IoT devices around the world. Leveraging Baidu's strengths in AI, big data, knowledge graph, information and services ecosystems, DuerOS will support OEMs with its strong capabilities, while providing users with more comprehensive and quality information and services to satisfy their needs.