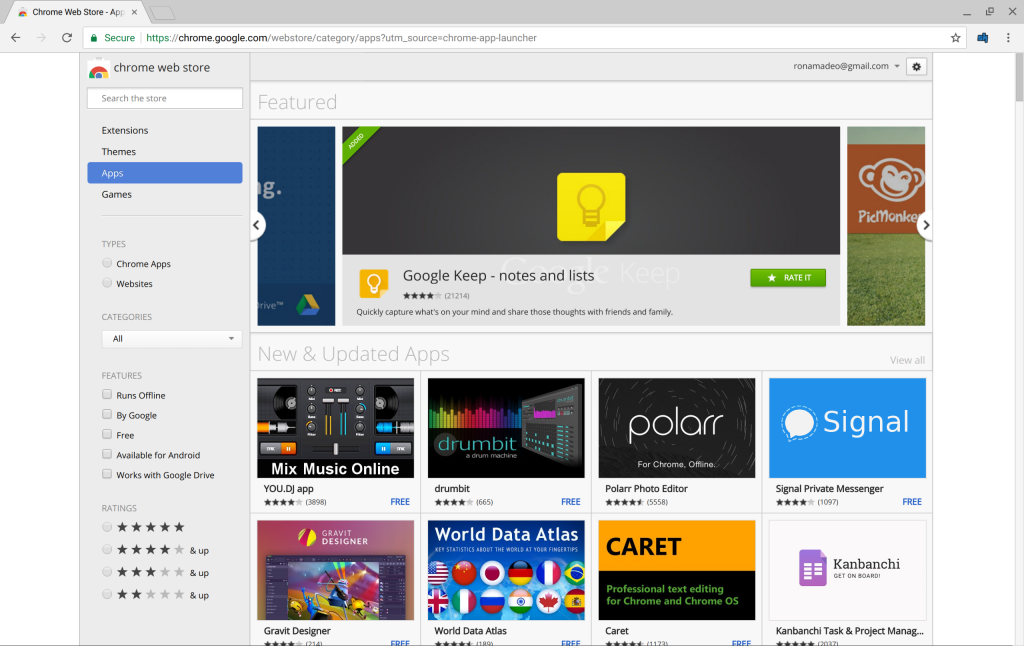 Last year Google had announced that it will shut down the Chrome Apps web Store section on Windows and Mac platforms in 2017 and it looks like the day has finally come. The company has finally shut down the section and started sending out emails to Chrome app developers about the same. 
With the shut down of the Web Store section, you can no longer install Chrome Apps anymore. Though previously installed apps still work, the functionality will be completely eliminated from Chrome in Q1 2018. Google during 2016 announcement in a blog post has said that it decided to pull the plug on Chrome apps since no one uses them with just approximately 1 percent of users actively using Chrome packaged apps.
While is retaining the extensions section, it is aiming at bringing Progressive Web Apps (PWAs) to the desktop which gives few native-app-like features such a full-screen interface, an "installable" app icon, push notifications, and offline capabilities. Web apps are already available in Chrome for Android and with the inclusion of desktop support, Google is trying to uniform to work across desktop and mobile.
PWAs are slowly becoming popular as Microsoft announced that it will bring PWAs to Windows 10, and even Apple has started working on adding support for PWAs to Safari. Google is aiming for a mid-2018 for the PWA launch for desktop, there is still no clarity on that as of now though. You can still install Chrome App if you have the direct link to the App that you are looking for, but the browse app section is turned off.
Source