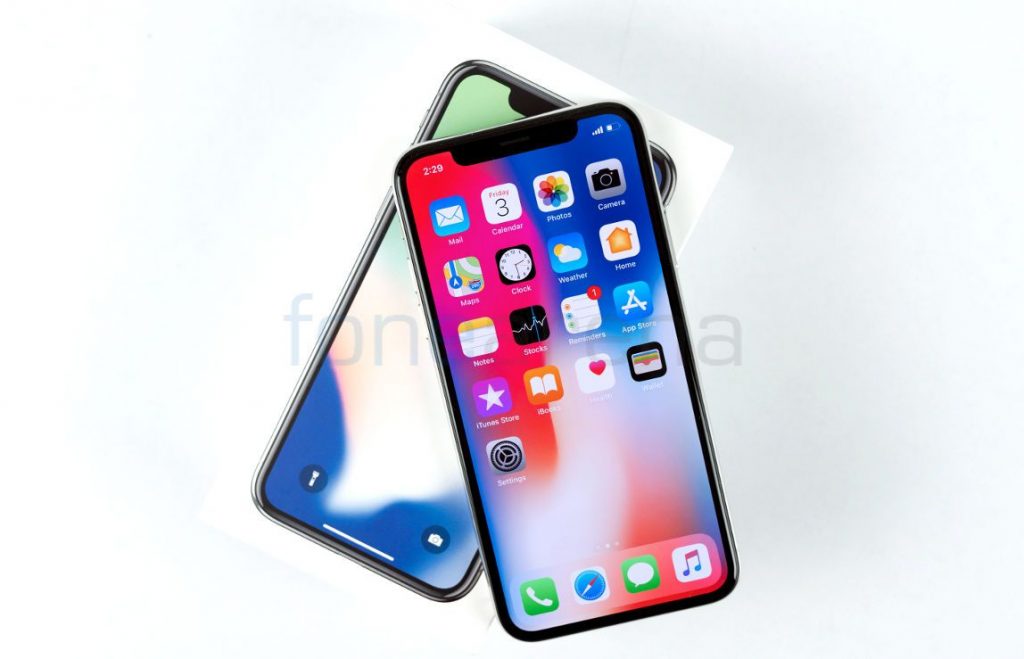 The iPhone X finally went for sale this month, and we are already hearing reports of the iPhone models that might launch in 2018, thanks to KGI Securities analyst Ming-Chi Kuo. According to him, Apple will be launching a 5.8-inch and 6.5-inch models with OLED displays and a lower-priced 6.1-inch model with an LCD display in 2018.
Kuo believes that all the three models with feature a full-screen display with notch design and TrueDepth camera just like the iPhone X. Kuo says that he is expecting the 5.8-inch model to have 458 pixels per inch and the second generation iPhone X model will likely continue to have a resolution of 1,125×2,436. The 6.5-inches model is said to have roughly 480 to 500 PPI, while the 6.1-inches model is estimated to have between 320 and 330 PPI due to the LCD panel.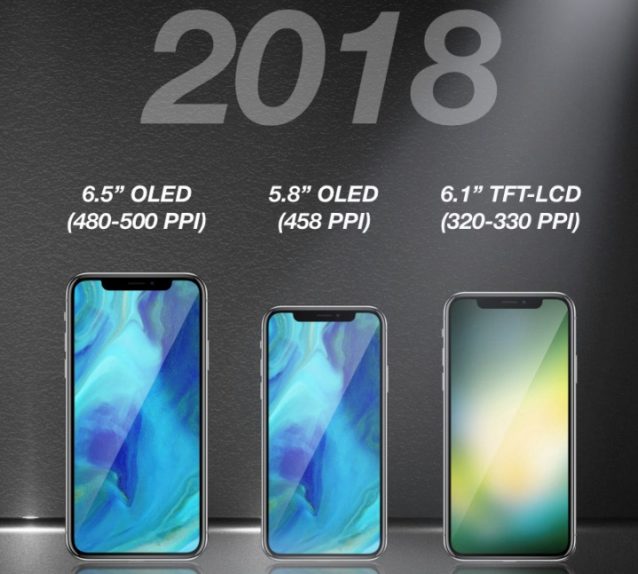 In the new research note, Kuo says that the 6.1-inches model with LCD display will likely target low-end and mid-range markets and the pricing is estimated to be around $649 to $749 starting price in the United States. However, the research didn't outline any pricing for the iPhone model with 6.5-inches display which is assumed to the second generation iPhone X model that is currently called as the iPhone X Plus.
Kuo further says that he is expecting the iPhone models to launch without any delays in 2018, considering the suppliers of Apple are well aware of the with iPhone X production by next year.
KGI Securities analyst Ming-Chi Kuo, in a research note, said:
Two new OLED models target high-end market; new TFT-LCD model aims at low-end & midrange markets. We believe the major hardware difference in the two new OLED models is size, in a bid to satisfy various needs of the high-end market. The new TFT-LCD model will differ significantly from the OLED models in hardware and design specs (for instance, the PPI will be lower). The primary selling points of the TFT-LCD model may be the innovative user experience of an integrated full-screen design and 3D sensing with a lower price tag (we expect it will likely be US$649-749).