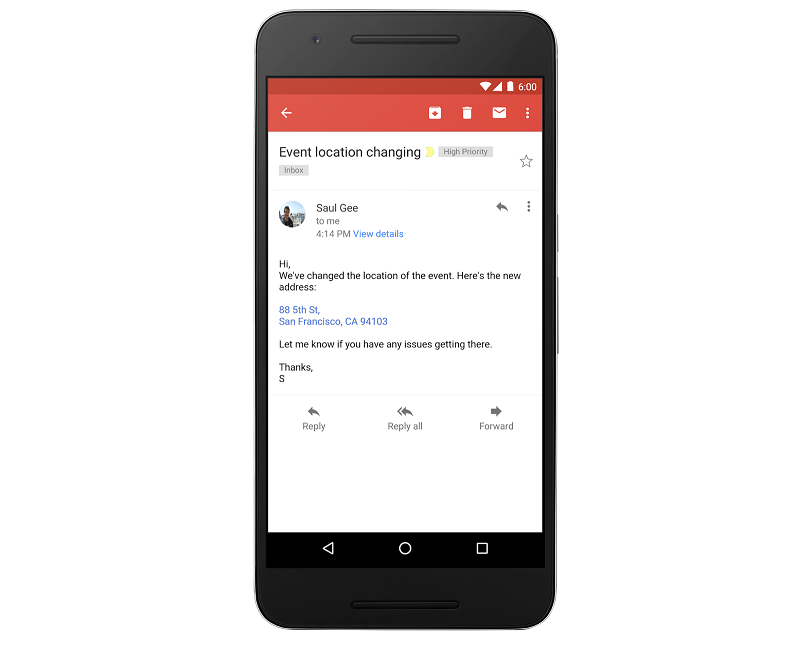 Gmail is getting a new handy feature that convert addresses, phone numbers, email addresses and contacts to into clickable hyperlinks. The update is rolling out for Gmail and Inbox by Gmail on Android, iOS, and the web.
Clicking an address link will take the user to Google Maps while clicking an email address will compose a new email, using the user's default email client. Finally, when using a mobile device, clicking a phone number will start a call request using the default phone app.
Google says it could take up to three days to roll it out completely. The feature is definitely a welcome addition to Gmail.