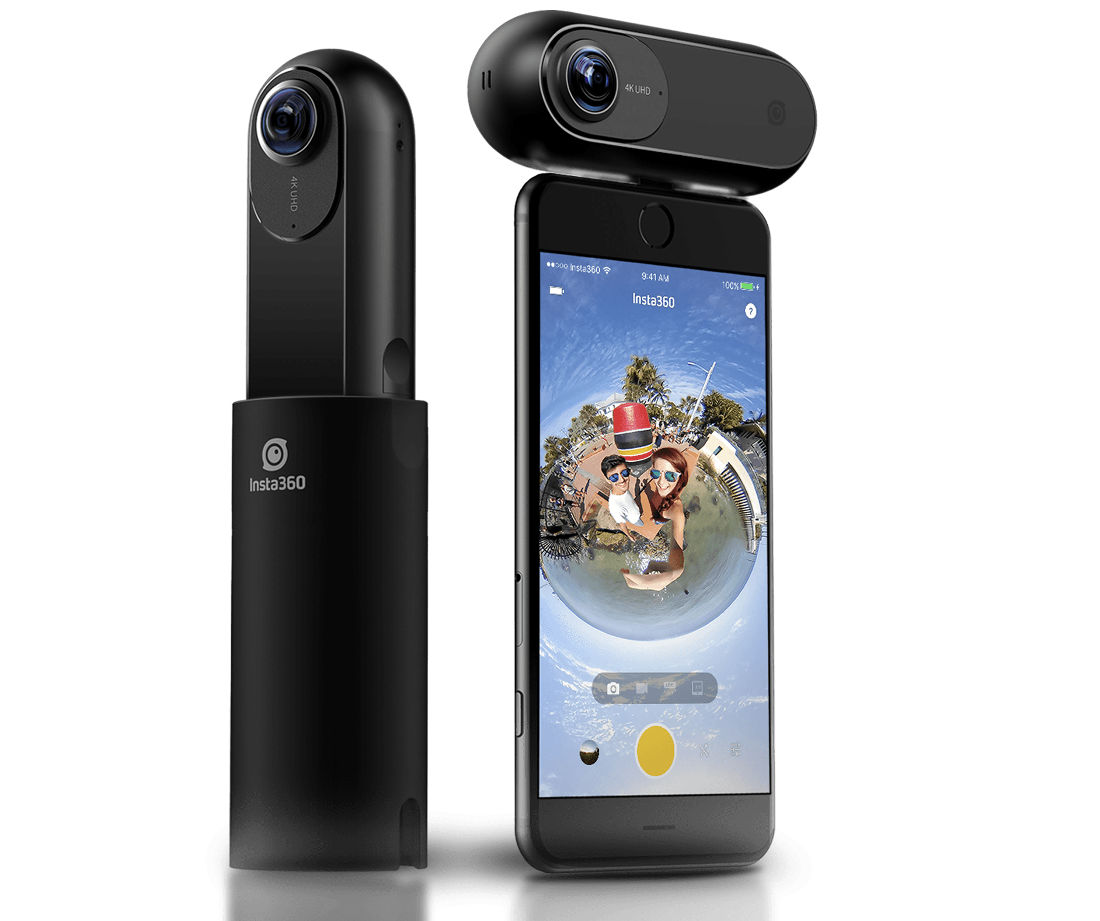 Insta360 has launched the ONE, 4K 360 camera that shoots 360 video and photos at resolutions of 4K (3840×1920@30fps, 2560×1280@60fps) and 24 MP (6912 x 3456) respectively. It offers three modes of operation: stand-alone, remote control via Bluetooth, and control via a direct connection to a smartphone's charging port.
The Insta360 ONE feature a FreeCapture technology that lets you shoot first, point later. It lets users simply peer into the original 360 scene using their phone display as a viewfinder. Whatever they see as they point their phone into the original experience is what they will capture in a fixed-frame video. The ONE features a six-axis image stabilization with an onboard gyroscope to record smooth video without sacrificing quality.
The camera also has an advanced stabilization with new bullet time mode that will let you capture up to 240FPS slow-motion shots that will be present in center-frame—while the accessory used to spin the camera is concealed. (The ONE shoots at a maximum of 120 FPS, while 240FPS video is achieved algorithmically with the companion app.) The new SmartTrack feature lets users automatically capture a 1080p fixed-frame video where the subject of their choice is always centered. It means users can first capture everything, and then let the ONE give them a ready-to-share, classic-sized video that keeps the spotlight on their key subject.
The ONE offers an HDR shooting mode and supports taking pictures in RAW format and videos in Log format, allowing for convenient, precise post production. It also shoots time-lapse 360 video, and its full-featured camera settings offer manual control of exposure value, ISO, shutter speed, white balance and more.
The Insta360 ONE costs $300 and comes with a two-in-one case, camera stand, a microSD card, a cable, lens cloth, and string attachment. The iPhone-compatible version is available now, with an Android version on the way.