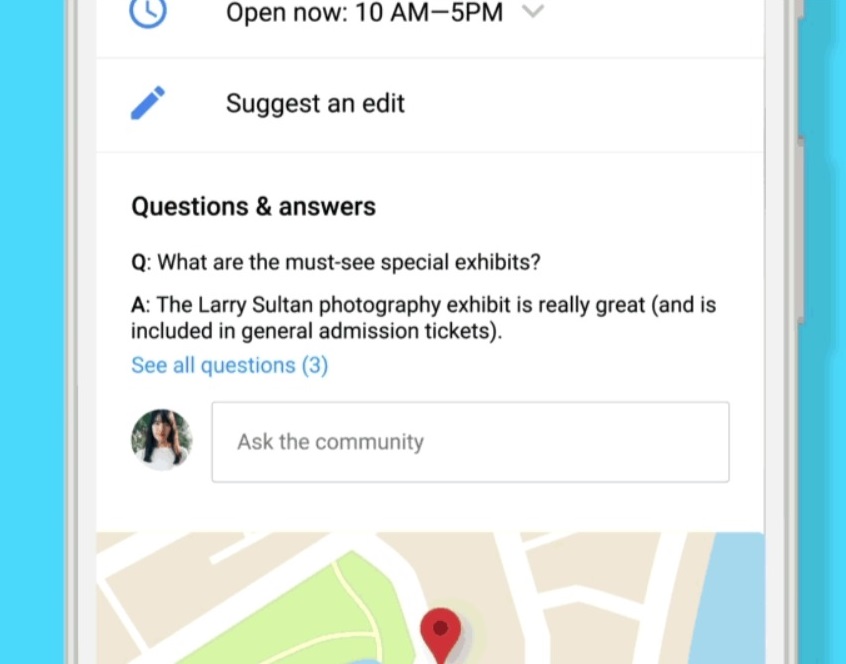 Google has added a new Question and Answers section to Google Maps for Android and mobile Search. You can ask questions regarding locations, get the answers you need and even answer other people's questions about places.
You can just search for the location on Google Maps or Search and open the listing location following which you can ask or answer a question or simply read the existing questions and answers about a place. Then scroll down to the "Question & answers" section where you can add a question, answer someone else's question, or upvote informative ones by tapping the thumbs up icon. Upvoted questions and answers will appear toward the top of the section so that the most helpful content is most accessible.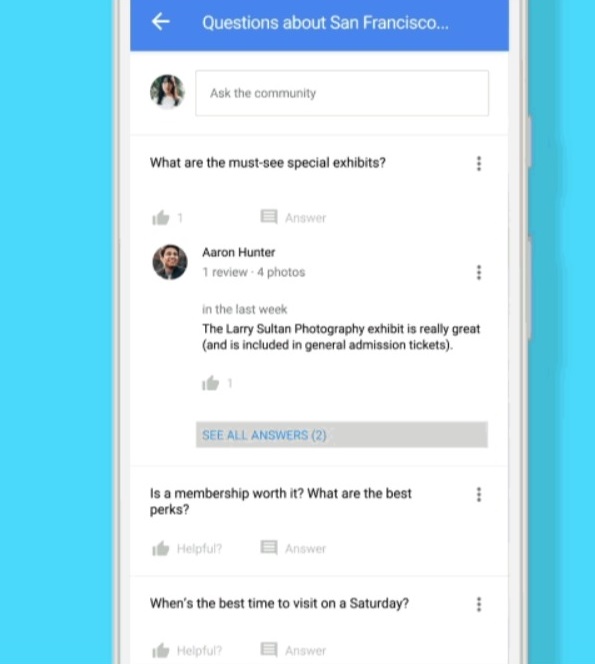 To make sure "Questions & answers" contains the most accurate and useful local info possible, business owners can add frequently asked questions and answers as well. When you ask a question about a place, Google will notify the business owner and other in-the-know users to see if they have knowledgeable answers to contribute. You will also get a notification when your question is answered.
This feature is rolling out to Google Maps and mobile Search users worldwide.