Facebook has announced that it now has 2 billion monthly active users. The latest milestone was revealed by Mark Zuckerberg in a Facebook post. This means nearly two-thirds of the people on the Internet are on Facebook. The social network had 1.94 billion MAUs in Q1 2017.
Facebook has shared some insights about the user behaviour on its platform. More than 175 million people share a Love reaction, and on average, over 800 million people like something on Facebook every day. Meanwhile, more than 1 billion people use Groups every month. In order to celebrate the 2 billion MAUs milestone, Facebook is making personalized videos for users, which can be seen by visiting your News Feed or by visiting facebook.com/goodaddsup.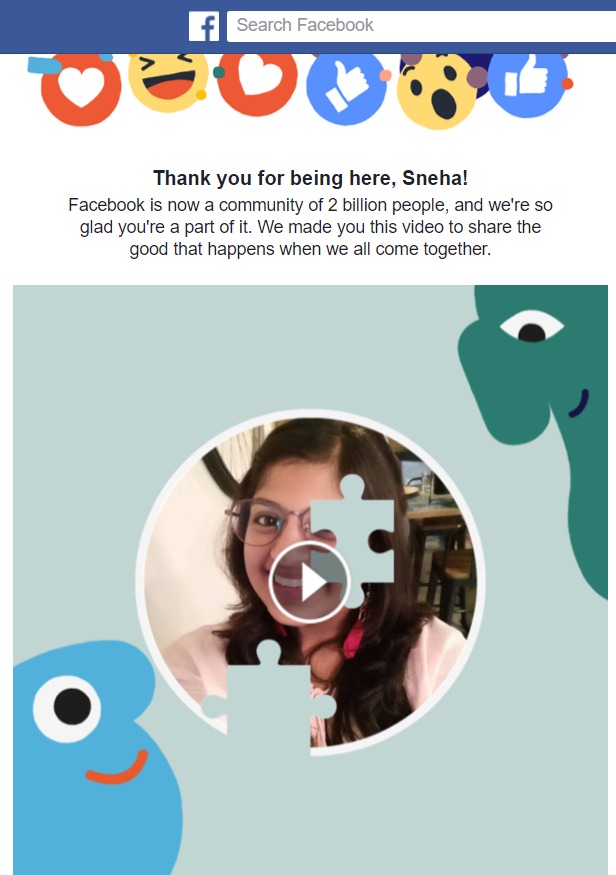 Facebook is also rolling out few features around the theme "Google People Do". Now, whenever a user reacts to someone's post with love, wishes someone happy birthday, or creates a Facebook Group, the user will see a message in their News Feed thanking them.