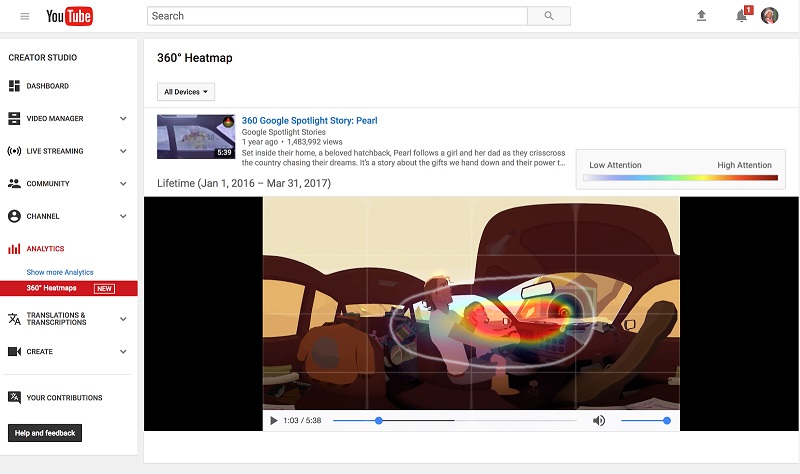 YouTube has announced heatmaps for 360-degree and VR videos. The new analytic tools will allow users to take a look at how viewers are interacting with 360-degree and VR videos. The insight for these contents are available only for videos with over 1,000 views.
Heatmaps will let content creators see what parts of your video are catching a viewer's attention and how long they are looking at a specific part of the video. Giving some interesting insights about 360-degree videos YouTube says, people spent 75% of their time within the front 90 degrees of a video. It urges creators to spend significant time on what is in front of the viewer. People viewed more of the full 360-degree space with almost 20% of views actually being behind them. YouTube suggests creators to use markers and animations to draw attention to different parts of the scene.
Finally, YouTube advises creators to consider the context in which people are viewing VR videos as some might be watching on a mobile and portable Cardboard, while others are watching on a desktop computer. YouTube has also launched a VR intensive program at YouTube Space LA called the VR Creator Lab for creators.