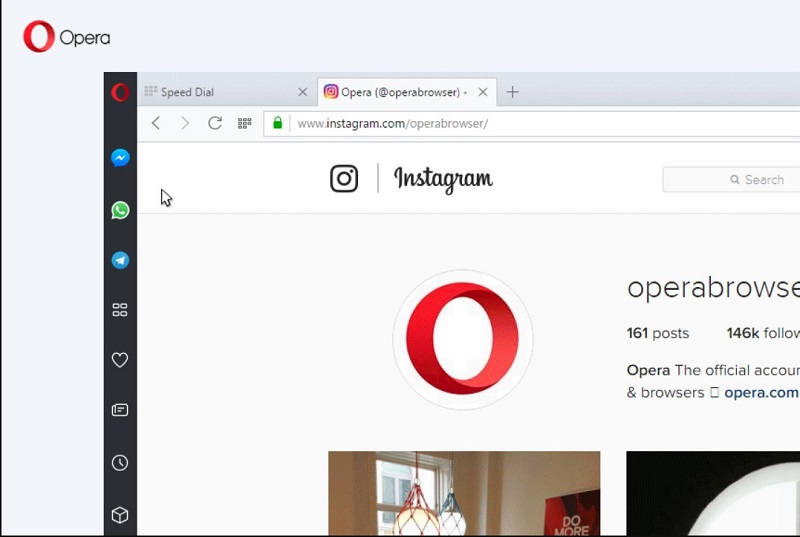 Opera has redesigned its web browser to include a bunch of new features and UI changes. Codenamed as "Reborn", the new browser gets a built-in quick access to social messaging apps and a revamped UI.
First up, the update adds a new sidebar on the left side of the browser that integrates social messaging apps like Facebook Messenger, WhatsApp and Telegram. This will allow users to chat directly from the browser. In addition to the messaging sidebar, the update brings major UI revamp with animated icons, colorful themes,refreshed Speed dial theme and a dedicated dark mode. Also included is an option to pin the messenger tab for even easier multitasking. You can simply drag an image to messenger's icon to share it. There are shortcuts that will allow users to instantly switch between messengers. Lastly, a menu button is present that enables you to logout from messengers directly in the browser.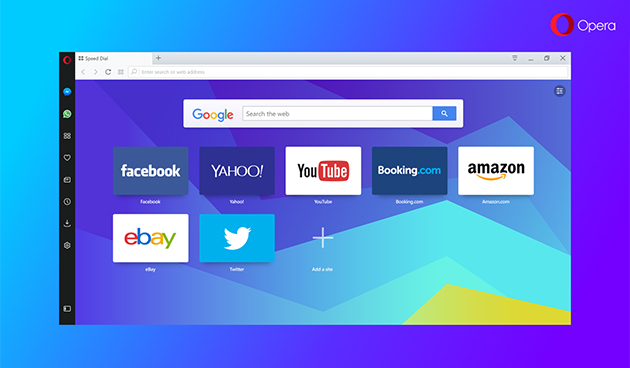 The browser is now available as a stable release and will be rolled out to all Opera users automatically in the coming days. Last year Opera introduced free VPN and native ad blocking. At the beginning of 2017, the company released Opera Neon concept browser that captured the essence of how browsing might look like in the future.