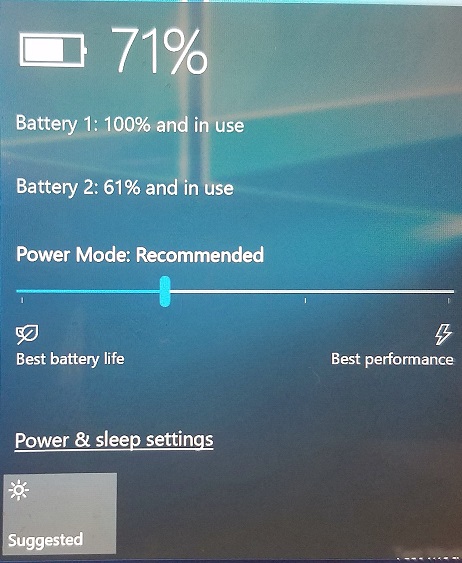 Microsoft is working to combat a major issue laptops face – draining battery life due to multiple apps running in the background. The company is testing a new feature for Windows 10 preview build (16176) dubbed as power throttling aimed at saving battery usage.

Microsoft says Power Throttling showed up to 11% savings in CPU power consumption for some of the most strenuous use cases. It will allocate just enough processing power to background processes to keep them running while keeping power consumption to a minimum. Power Throttling is currently available only for processors with Intel's Speed Shift technology, available in Intel's 6th-gen (and beyond) Core processors. Microsoft said it is working on expanding support to other processors as well over the next few months.
You can control power throttling with Power Slider that can be found by clicking the battery icon on the taskbar. Moreover, you can also manually opt-out specific apps from power-throttling by going to Battery Settings in Settings > System > Battery > Battery Usage by App.
Microsoft wrote in a blog post,
In this latest Insider Preview build (Build 16176), we leveraged modern silicon capabilities to run background work in a power-efficient manner, thereby enhancing battery life significantly while still giving users access to powerful multitasking capabilities of Windows. With "Power Throttling", when background work is running, Windows places the CPU in its most energy efficient operating modes – work gets done, but the minimal possible battery is spent on that work.