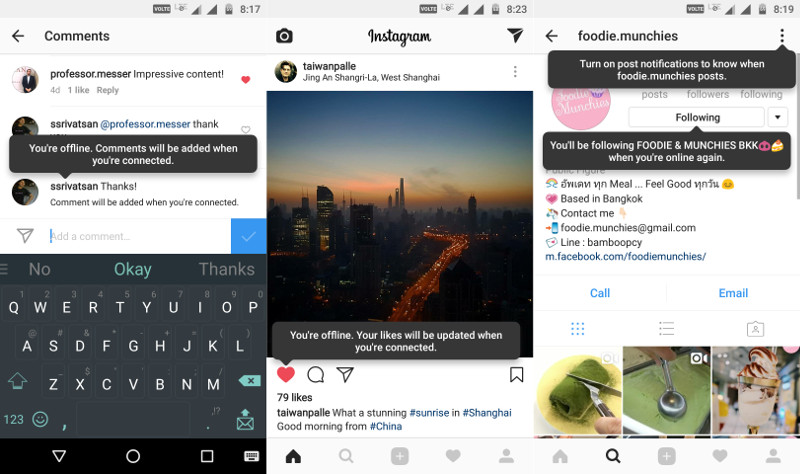 Facebook's Instagram has finally got a new offline mode targeted at low-bandwidth regions. The company has already started testing the feature in the beta version of the Instagram app for Android that lets you consume and engage with content, regardless of connectivity.
Hendri, Software Engineer, Instagram at the Facebook F8 Conference demoed the new offline features and how they implemented it. With the offline support, you can interact with the content like browsing images and visiting profiles even in the offline mode. You can even like a photo, comment on a video or a photo, follow or unfollow people from profiles you have visited before and even save media when you are offline. These will be updated once you are connected.
In addition these, explore, activity and your own profile are accessible even when you are offline. This is possible using Read support that let Instagram developers unlock offline consumption and storing content efficiently as zipped version, and Write support to create a store that implements "PendingActionStore" interface, PendingAction and Manager. You can know more about these from the source below.
Instagram is currently testing offline support on the beta version of Android app. It is expected to roll out the feature for all the Android users and iOS users soon.