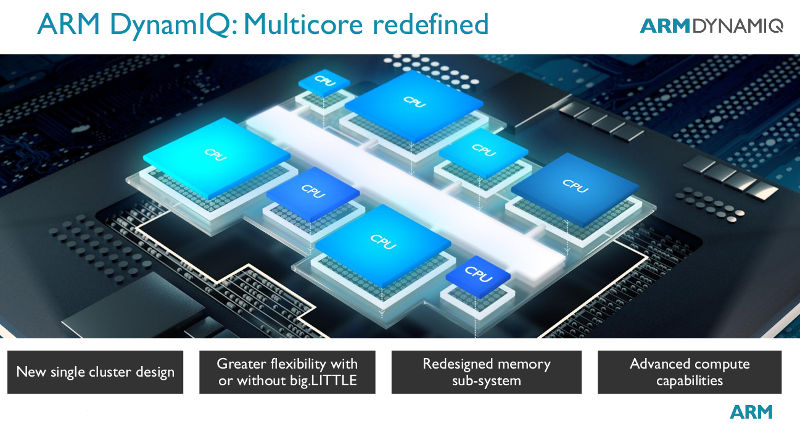 Back in 2011 ARM introduced big.Little with ability to use two different ARM cores in the same design by pairing a two or four core high-performance cluster with a two or four core high-efficiency cluster design. Today it has announced DynamIQ, a new technology for ARM Cortex-A CPUs that will serve as a foundation for new era of compute.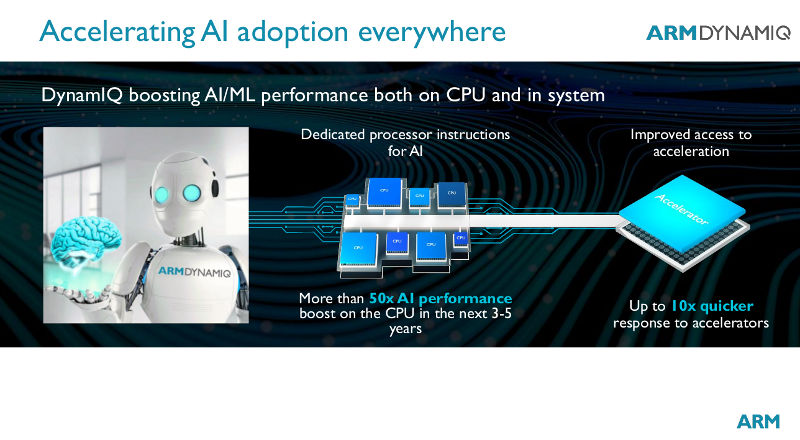 DynamIQ big.LITTLE carries on the 'right processor for the right task' approach and enables configurations of big and LITTLE processors on a single compute cluster which were previously not possible.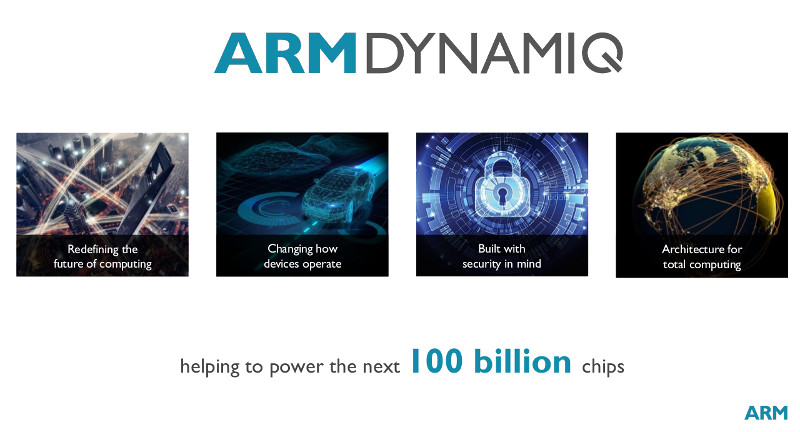 ARM said that DynamIQ boosts AI computations by up to 50x performance over the next three to five years when compared to previous systems. It also said that DynamIQ technology improves energy efficiency by incorporating intelligent power features within the cluster that help extract every ounce of performance.
Highlights of ARM DynamIQ
A new single cluster design with up to eight heterogeneous CPUs, allowing for different configurations like 1+7 (i.e. 1xbig and 7xLITTLE CPUs), 2+4, 1+3 to deliver scalable solutions
Advanced compute capabilities designed specifically to deliver more AI computer performance on the CPU
Redesigned memory subsystem that is shared across all cores within the cluster for faster responsiveness and efficiency
Greater flexibility with or without LITTLE configurations to scale into different markets beyond smartphones
ARM said that 3.5 billion people are using ARM-based
primary compute devices today and predicts than Cortex-A processors will help to power the next 100 billion ARM-based chips. The ARM DynamIQ is targeted at Automotive, networking, server and primary compute devices.  ARM will reveal more information over the next few months.