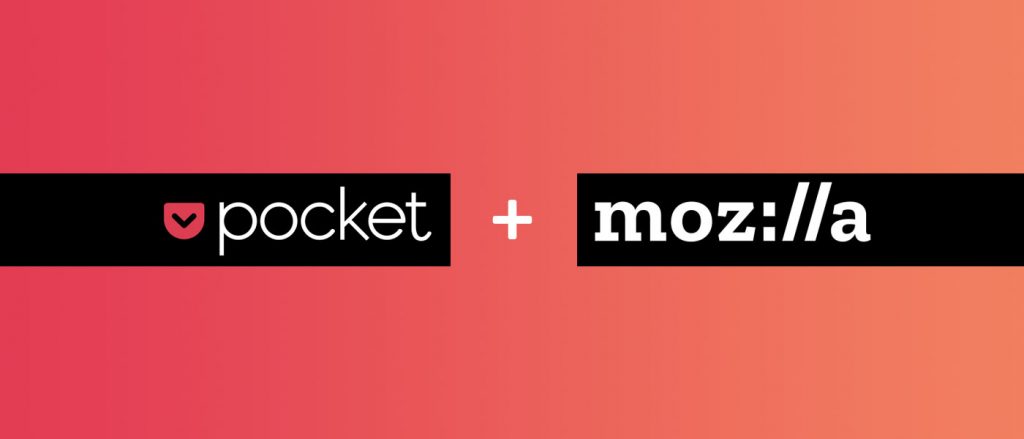 Mozilla has announced acquisition of the Pocket, the popular read it later app that saves articles, videos and other content on the web. Financial details of Mozilla's first acquisition were not disclosed. Pocket would continue to operate as an independent subsidiary of Mozilla, which makes the Firefox web browser.  
As a result of the acquisition, Pocket will join Mozilla's product portfolio as a new product line alongside the Firefox web browsers and focus on promoting the discovery and accessibility of web content. Pocket's core team and technology will also accelerate Mozilla's broader Context Graph initiative.
Mozilla said Pocket has 10 million unique monthly active users on iOS, Android and the Web, and more than 3 billion pieces of content has been saved to date.
Chris Beard, Mozilla CEO said,
We believe that the discovery and accessibility of high quality web content is key to keeping the internet healthy by fighting against the rising tide of centralization and walled gardens. Pocket provides people with the tools they need to engage with and share content on their own terms, independent of hardware platform or content silo, for a safer, more empowered and independent online experience.
Nate Weiner, Pocket CEO said,
We've really enjoyed partnering with Mozilla over the past year. We look forward to working more closely together to support the ongoing growth of Pocket and to create great new products that people love in support of our shared mission.