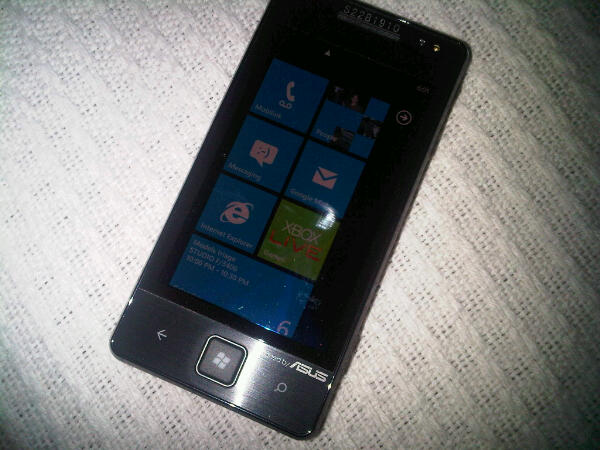 The first screenshot of the upcoming Windows Phone 7 phone, manufactured by ASUS is leaked in Pakistan, by @Shaistajafri over at Twitter earlier today. Not enough information about the phone, but as we can see in the image above that it's a very beautiful phone. It's a prototype version, because you can see some number on the top of the phone. The brushed metal button panel is very pretty , which includes a search, back, and a Windows buttons. It looks like the phone got a front facing camera on the upper right hand side (or a proximity sensor). Well, time will tell us that soon.
Folks, stay tuned with us, hopefully we will hear some good words from ASUS soon.
Update: The Twitter account doesn't exist anymore.
via PocketNow