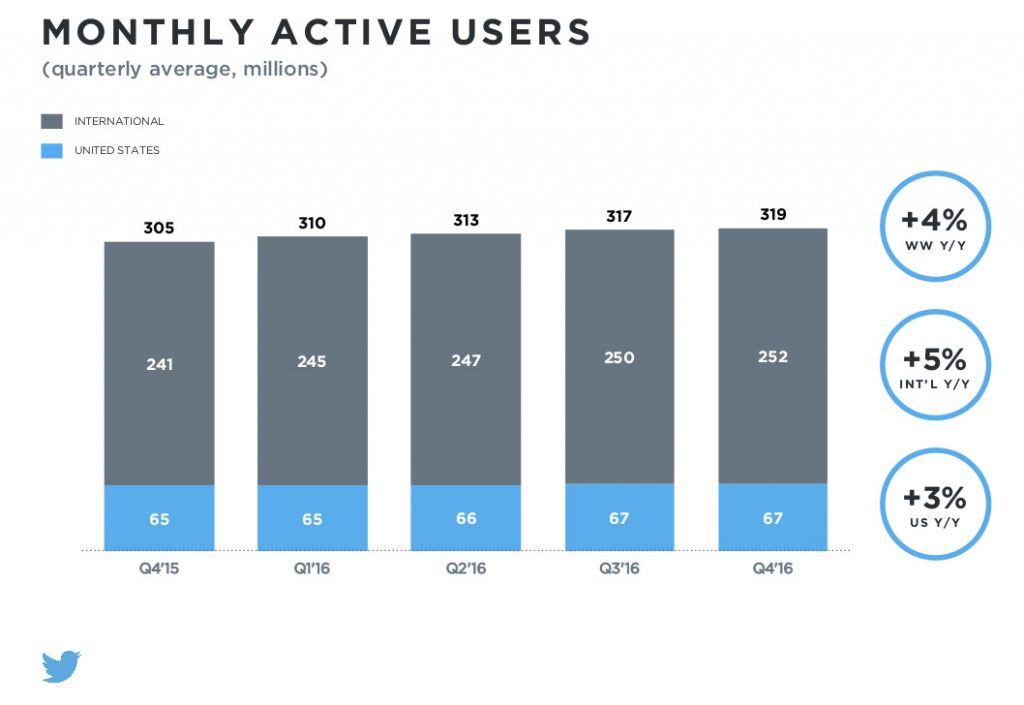 Twitter has announced financial results for Q4 2016 and fiscal year. The micro blogging site has recorded $717 million in revenue, a 1% year-over-year increase. Twitter now has 319 million monthly active users, up 4% year-over-year and compared to 317 million in the previous quarter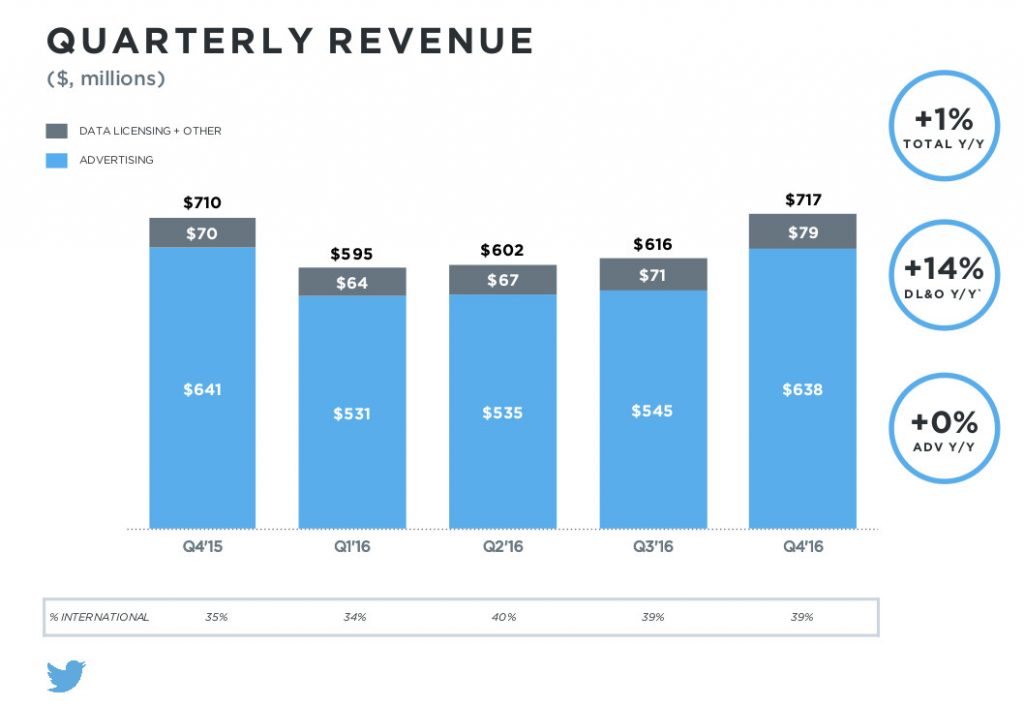 Average daily active usage grew 11% year-over-year, an acceleration from 7% in the third quarter, 5% in the second quarter and 3% in the first quarter of 2016. Tweet impressions and time spent on Twitter also remained strong with each increasing by double digits in the fourth quarter on a year-over-year basis. Twitter's advertising revenue totaled $638 million, down slightly year-over-year while mobile advertising revenue was 89% of total advertising revenue. Total revenue for 2016 reached $2.5 billion, an increase of 14% year-over-year.
Jack Dorsey, Twitter's CEO said in a statement,
2016 was a transformative year as we reset and focused on why people use Twitter: it's the fastest way to see what's happening and what everyone's talking about. We overcame the toughest challenge for any consumer service at scale by reversing declining audience trends and re-accelerating usage. As a result, in the fourth quarter, daily active usage accelerated for the third consecutive quarter, and we see this strong growth continuing. While revenue growth continues to lag audience growth, we are applying the same focused approach that drove audience growth to our revenue product portfolio, focusing on our strengths and the real-time nature of our service. This will take time, but we're moving fast to show results.