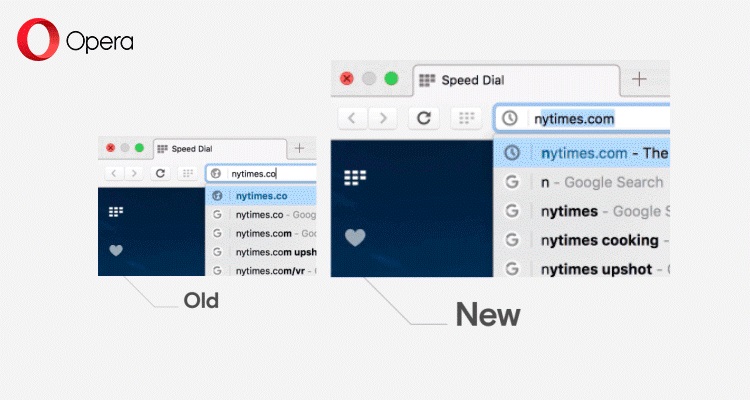 Opera has updated its browser by putting more focus on speed. The update that bumps the app to version 43 adds instant page loading, Profile Guided Optimization (PGO).

With instant page loading, Opera browser will predict which website you are typing the address for and begins loading it in the background before you hit enter. Opera says instant page loading becomes smarter over time by learning which URL inputs led to a specific website. For example, if you type a certain website on multiple occasions, it will learn from this and begin loading that in the background. In addition, when you search for something in the address bar, it will load the results likely to be clicked in the background.
Moreover, the latest version of Opera also gets Profile Guided Optimization (PGO) which is a compiler technique able to make software running on Windows significantly faster.  PGO can teach the compiler what usage scenarios are important so Opera can perform those tasks even faster, using less CPU. Opera claims PGO optimizes the most important parts of the browser, and brings some significant speed improvements. With this technology, startup is 13% faster. Finally, Opera 43 adds the classic link selection that allows you to select text in the link without triggering the link.
Krystian Kolondra, Head of Opera for computers said,
Web browsers need to evolve faster in order to keep up with people's expectations. Last year, we sped up the Opera browser with features like native ad-blocking, page-load speed optimization, and faster start-up. Now, with instant page loading, we are giving it another boost that will squeeze loading time almost to zero.