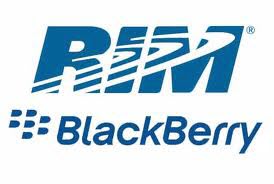 I have two friends who are users of BlackBerry devices, X and N. X is staying here in Mumbai and N is in Ahmedabad and both know each other and are friends. Day before yesterday my friend, X decided to transfer music on his phone and for the same connected it to his PC using the BlackBerry Desktop Manager. At that time he was told that there were updates available for his device – the 8520.
He decided to upgrade it. The upgrade went off smoothly. At the time of starting his BBM he was asked if he would like to restore his contacts from a backup. To this request he selected 'yes' and immediately his list was populated with BBM contacts and lists in which he was not a member. This was N's contact list. And X's contact list was replaced immediately on N's BlackBerry 8900.
A lot of BBM contacts are common and all of these people immediately were effected by this change. This meant that the identity (Name, status message and photo) got swapped and also their PINS. So anyone of us pinging X on his pin was now actually pinging N and vice versa.
We later realized that N had once upon a time configured one of X's email address at his behest and on X acquiring his own BB, she removed it from her device by going to the carrier's website.
We tried fixing this on my friend X's 8520 and ultimately had to resort to doing a factory swipe and reloaded his contacts from a backup we took (minus the BBM list and BBgroup) and downgraded the firmware to V4.6.xx as it was more stable too.
For a while it seemed everything was alright, but after a few hours it was the same problem over again. Some friends were stating that their messages were going to the wrong person (BBM messages to X going to N and vice versa). So clearly the issue is still not sorted.
Now what I am unable to understand is how did the BBM list get swapped with each other? Shouldn't it have duplicated itself rather than swapping? Also if the name has been deleted from the device (through carrier website) how is still linked to the BBM?
As a result of this exercise some of the friends of these two people are having duplicates of X and N in their BBM list. This was a rather bizarre incident. The issues on my friend N's 8900 still persists. My friend X is also unable to create a fresh backup of his BBM list now.
While RIM has been made aware of this problem, we haven't received any response from them regarding this bizarre case of BBM swapping.
We are still awaiting any response, though it has been a week since this problem was reported to RIM India.
Have you faced any bizarre issues with your BlackBerry? Tell us about it.