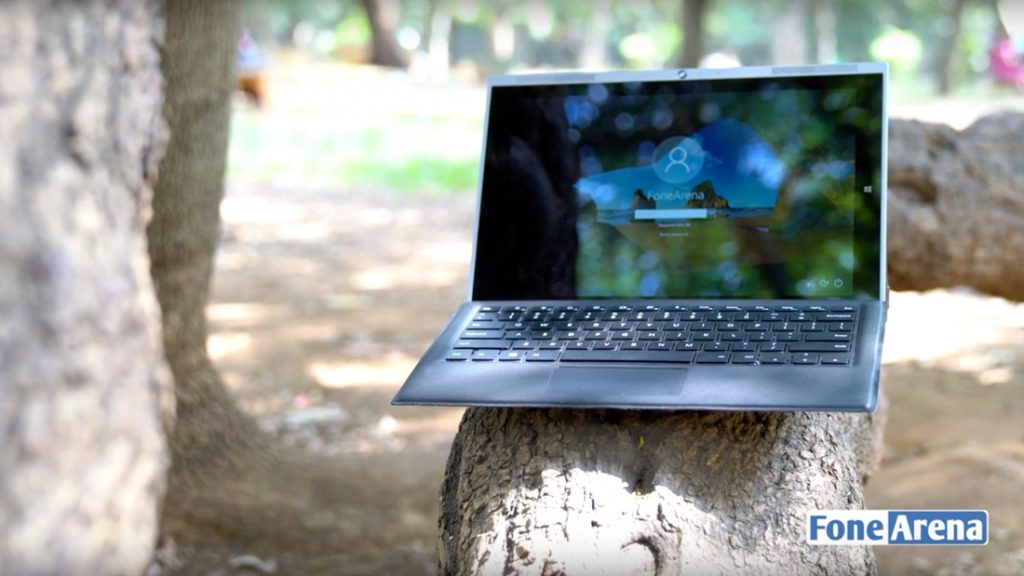 One of the main reasons for people wanting a laptop or a tablet is for entertainment.  But each come with their own set of compromises. A tablet most often comes with a small screen which strains your eyes when watched for prolonged durations. Laptops on the other hand are usually too big and heavy to lug around. That is why the Smartron tbook makes perfect sense.
It comes with a 12.2" display that offers the perfect balance for a good viewing experience as well as portability. It has a high-resolution of 2560 by 1600 pixels that make it great for viewing your high quality photos and high-resolution videos or movies.  The IPS panel comes with good brightness and contrast which also gives it good sunlight legibility.
Gaming is pretty fun on the tbook as it packs in an accelerometer as well as a gyroscope that add an extra dimension as well as a personal touch to your gaming sessions which is something that most laptops on the market lack.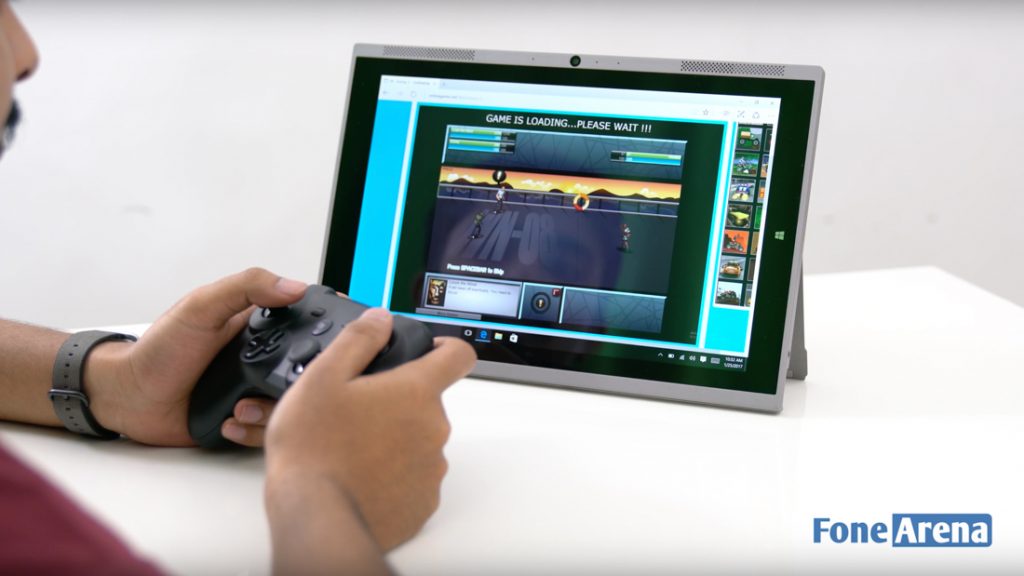 Due to the smaller size, the tbook is easy to carry around and also for watching stuff on the go since you can easily hold it in your hands or make use of a surface with the built-in stand that allows for multiple angles of viewing.
You can use the rear-facing 5 Megapixel camera to capture moments or use the front facing 2 Megapixel camera or rear camera for a video conference with your loved ones.  You also have two mics that work together to provide crystal clear audio that cancels the noise.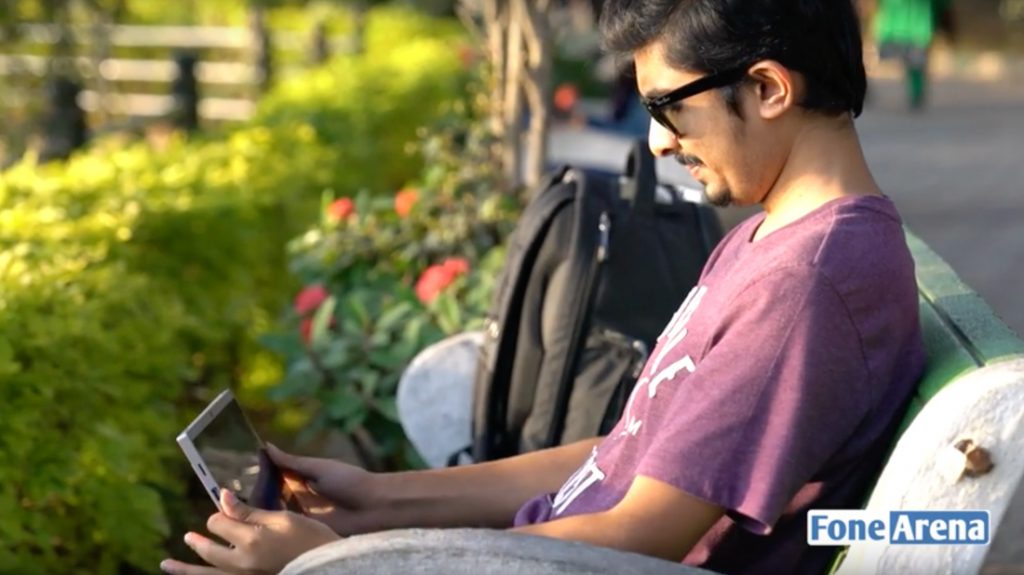 There are two powerful 1 Watt speakers that can provide entertainment to you and your friends be it music or movies. Or if you prefer solo listening, you can connect your headphones or earphones using the 3.5mm audio jack.
Since multimedia takes up a lot of space, you need to have good storage and luckily, Smatron has you sorted. There is a fast 128GB SSD on board and users can also use the SD card slot to add cards upto 128GB in capacity. The SSD boasts much faster read and write speeds that allows for seamless playback of High Definition videos compared to a conventional HDD which would take time to seek and skip. Since there are full-sized USB-Type-A ports as well, you can even connect external drives and play content off them.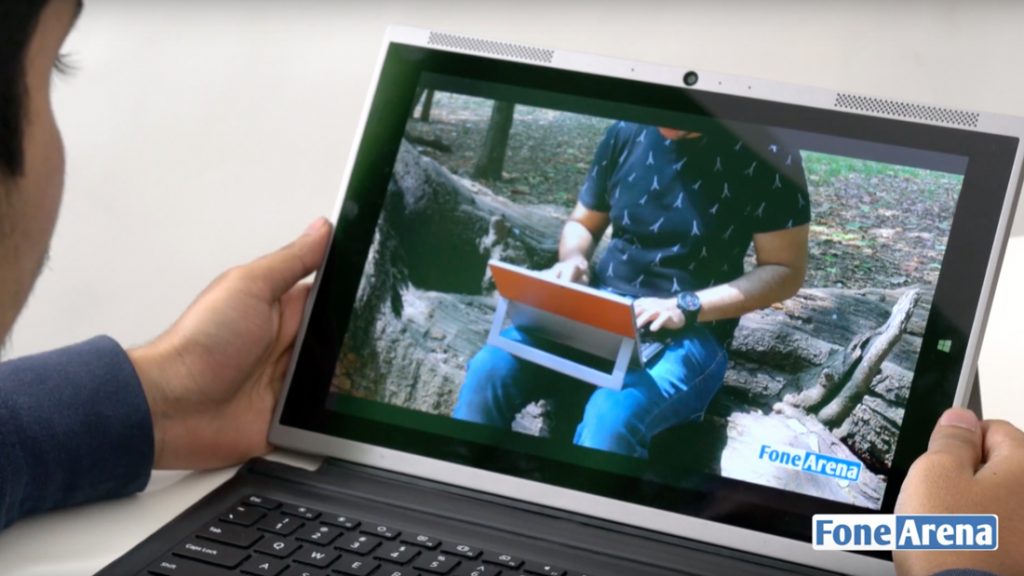 If streaming content is more your thing then you can be assured of fast streaming since the device supports dual-band WiFi 802.11 a/b/g/n/ac and Intel WiDi.
Alternatively, users can even output the content onto a larger display using the microHDMI output port and the device will last a long time thanks to the 37Whr battery inside it. It can even be charged up using your regular USB Type-C charger that comes with your phone in case you forget to take the bundled charger.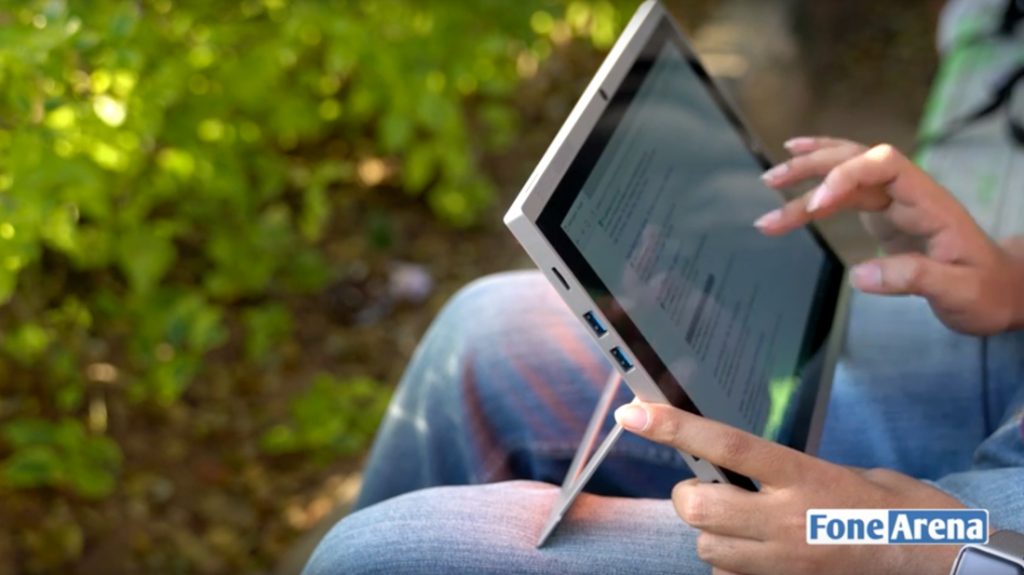 All the above reasons and more is why we felt the tbook is the ultimate entertainment powerhouse.