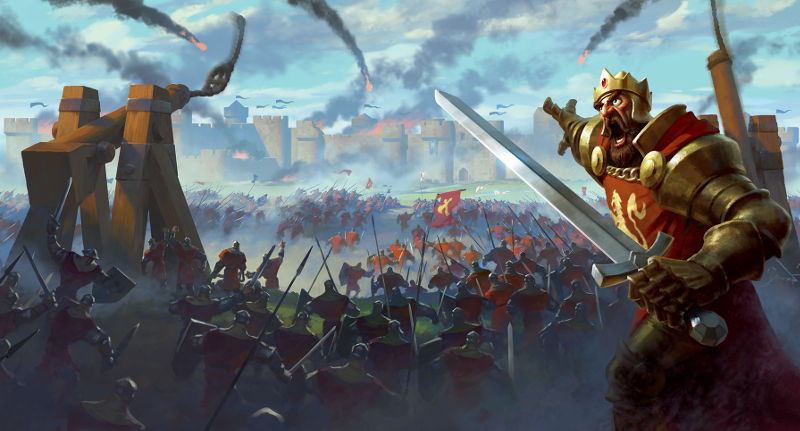 Age of Empires: Castle Siege, cross-platform real-time strategy game is finally coming to Android in early March, after launching on Windows, Windows Phone and iOS platforms. Developed by Smoking Gun Interactive, the game would be easy to learn, but hard to master allowing the beloved franchise to be accessible to mobile players.
The game allows players to create an empire and guide it through the Medieval Era, commanding their own troops in battle as they defeat other empires. It has full control of all units during the battle creating a deeper RTS experience.  High-level strategy challenges players who can earn achievements, prizes, and climb to the top of the leaderboards.
The game is developed in Smoking Guns' proprietary cross platform engine, so no matter what platform you play on, your data is always saved to the cloud, making it easy to pick up and play Castle Siege across Windows platforms, iOS and soon Android devices.
Regarding the game, the company said:
Castle Siege has seen great success on the iOS and Windows platform and expanding to the Android platform is part of the long-term plan from the developers to support the game for years to come. This is just the start of an incredible year for Age of Empires: Castle Siege, with more exciting announcements to come.