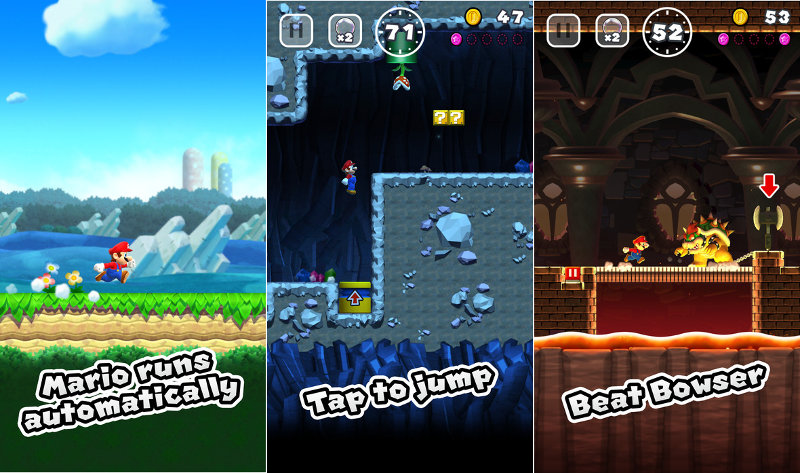 Nintendo released Super Mario Run for iPhone and iPad on December 15th, and it promised to bring the game to Android in 2017. The iOS app clocked record 40 million downloads in 4 days of its release. Today it has started pre-registrations for the Android version on Google Play so you will be notified when the game releases.
In this game that can be played with one hand, Mario constantly moves forward through the courses while you use a variety of jumps to navigate. Mario will behave differently depending on the timing of your taps, so it's up to you to show off particularly smooth moves, gather coins, and reach the goal.
"You will be able to download and enjoy a portion of Super Mario Run for free and can also enjoy all of the game content available after paying a set purchase price." said the company.
Similar to the iOS version, the Android app is also expected come with free demo of three levels, and unlocking everything might require one-time purchase of $9.99 / Rs. 620.