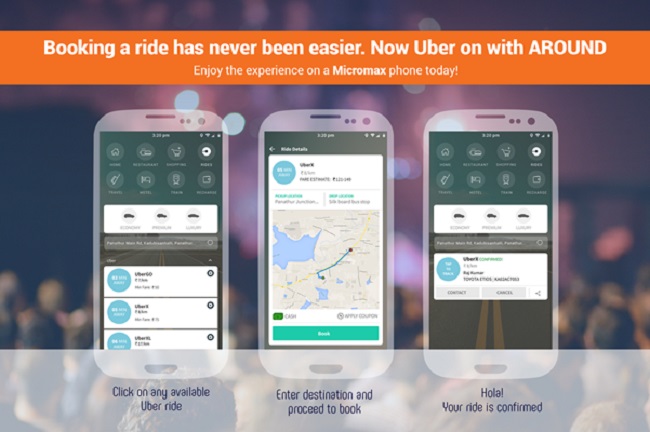 Uber and Micromax have partnered to provide on-device native experience over the next three years. As a part of this partnership, the Uber app will come in-built in close to 100 million Micromax smartphones.
Micromax Around is company's software that aggregates services from different providers. Thee platform comes deeply integrated into Micromax devices and is available exclusively for Micromax users on Google Play store as well. Micromax users can link their Uber account to the AROUND platform seamlessly and get ETA and Fare estimates for Uber products. They can even book a ride on Uber without downloading the app. Users will have both on-device native integration through in-house services including AROUND- and factory loading of the Uber app on Micromax devices. This will be available for all new Micromax users and over time, planned upgrades would be made available to existing users as well.
Rahul Sharma, Co-Founder, Micromax Informatics said in a statement,
This partnership will help UBER unlock growth across the huge user base of Micromax in India and also help our consumers get the best in class experience from the leaders in ride sharing. Our focus, going forward, will be on building native experiences that will bring alive a connected ecosystem.