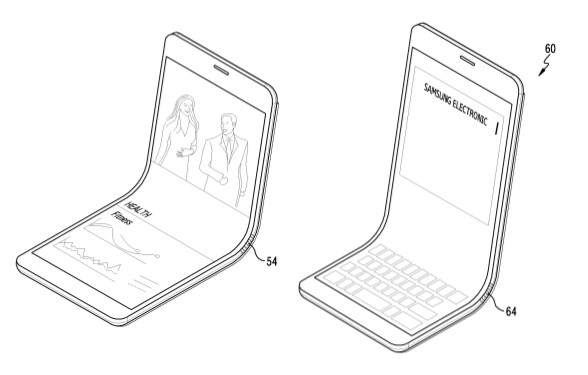 Since the beginning of this year we read reports about Samsung's plans to release a foldable smartphone in 2017. Now a recent report from ET News states that the company is working on two different types of foldable smartphones.
According to the report, Samsung is pursuing a "two-track strategy" for these devices and is therefore developing two different types of foldable smartphones. The South Korean smartphone maker is developing 'dual-screen' smartphone that will sport flat display on each side. The other foldable smartphone will feature a single flexible OLED display.
Samsung is apparently going to examine responses from markets after releasing its dual-screen smartphone first and considering market responses it will introduce its foldable smartphone. The report claims that the first flexible smartphone from Samsung is expected to launch sometime next year while the second smartphone, featuring a single flexible display panel could debut in 2018.