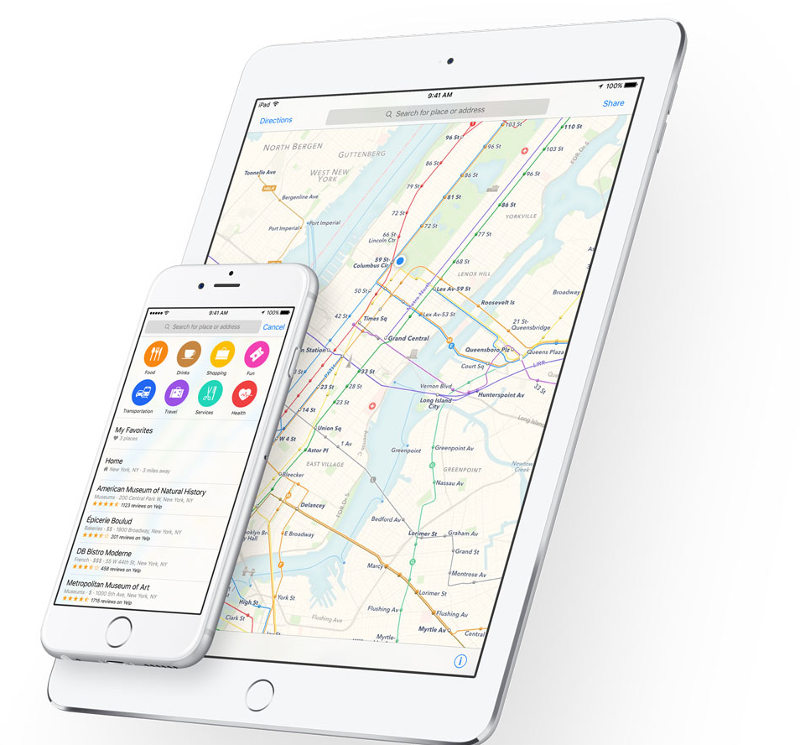 Apple is said to be using drones to improve Maps, according to a latest report from Bloomberg. Along with the drones, the company will also  some indoor navigation tech to improve its app to better compete with Google.
Apple currently uses cars equipped with cameras and sensors to travel and record mapping data. However, by replacing cars with drones, the company will be able to record this data faster and improve Maps at a much faster speed. As per the report, Apple is assembling a team of robotics and data-collection experts that will use drones to capture and update map information. The drones will examine street signs, track changes to roads and monitor if areas are under construction, added the report citing a person familiar to the matter. Apple has hired at least one person from Amazon.com Inc.'s Prime Air division to help run the drone team.
In addition to drone, Apple is further bolstering Maps feature for indoor usage and also for its in-car navigation service. Similar to Google Maps, indoor mapping will allow iPhone users navigate through museums and airports. The company had acquired a startup Indoor.io for interior mapping project. Finally, Apple is also adding better assistance for changing lanes while driving, and both of the new Maps features are said to be planned for a 2017 release.
Apple had launched Apple Maps in 2012 to take on Google Maps on iOS. However, the app was criticized for having inaccurate information and poor driving directions.