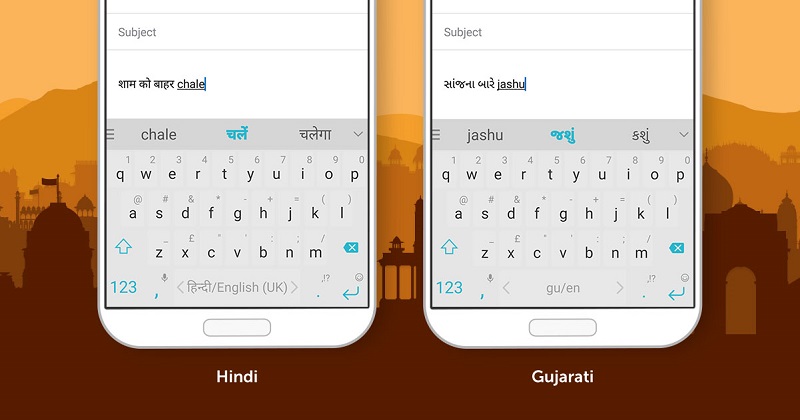 SwiftKey has launched a new transliteration feature that makes it easier for users to type in both Hindi and Gujarati languages.

The new feature will allow users to type in English letters or their native script quickly without changing modes. You can type in English letters, the native script, or a combination of the two. SwiftKey will automatically detect the language and script you are typing in to show predictions in the corresponding English or native language script, e.g. When "namaste" is typed it will show as both "namaste" and "नमस्ते" on the prediction bar.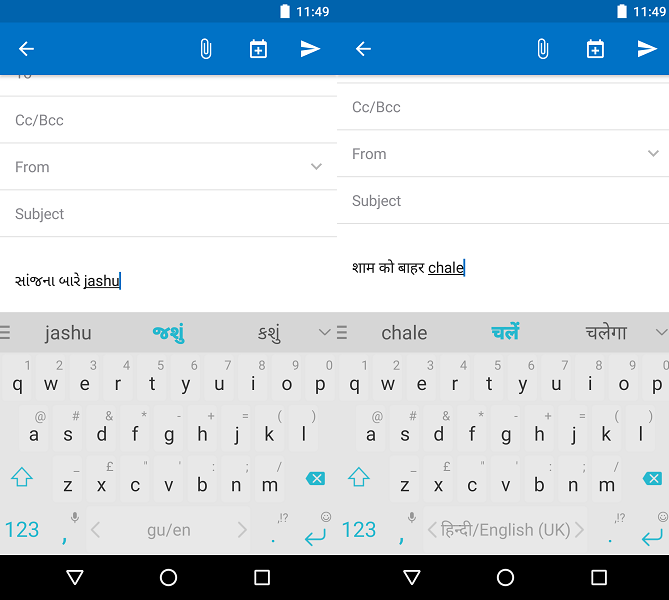 Transliteration will be automatically enabled for users who already have Hindi or Gujarati language models installed on their phones.When you are in the QWERTY layout, you will see Hindi words in English letters whereas when in the native script layout you will only see predictions in the language of that script.
Aarti Samani, India Product Manager, said,
SwiftKey's aim is to always make typing easier, particularly if you speak more than one language and want to switch seamlessly between them without changing any of your settings. We're proud to be introducing the feature in Hindi, one of the world's most spoken languages, and Gujarati, which had previously not been possible to write in English letters.
SwitKey supports languages like Assamese, Gujarati, Bengali, Kannada, Malayalam, Marathi, Punjabi, Oriya, Telugu, Urdu, Tamil, Nepali, Sinhala, Bodo, Dogri, Kashmiri, Konkani (in both Devanagari and Kannada scripts), Maithili, Manipuri, Sanskrit, Santali and Sindhi and more.
In addition, you can now swipe the hamburger menu to the left of the predictions to find the new Hub including SwiftKey Clipboard, Shortcuts, and Incognito mode. The update also brings support for five new languages including Tibetan, Swiss German, Yakut, Low German (Plattdüütsch) & Kurdish (Kurmanji). Finally there are some tweaks and improvements.
SwiftKey – Android