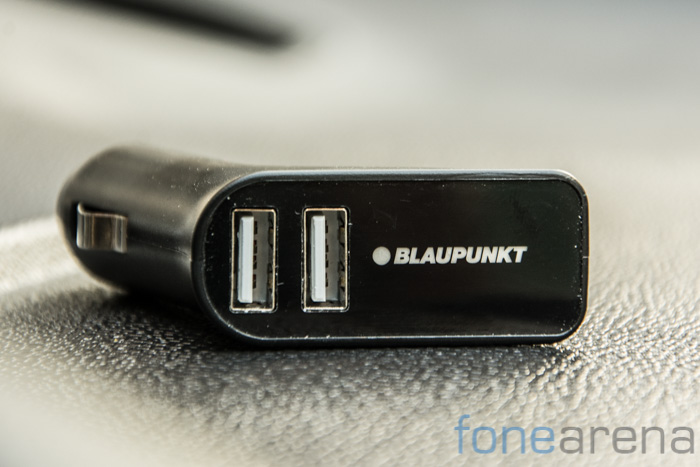 Blaupunkt, German manufacturer of consumer electronics and popularly known for it's car audio products in India, recently got into the business of mobile peripherals. We've been testing out of some of their stuff to see if they live up to what you expect from the marquee brand. Here's our review of the Blaupunkt Bl04BGB1 Dual Output USB car charger.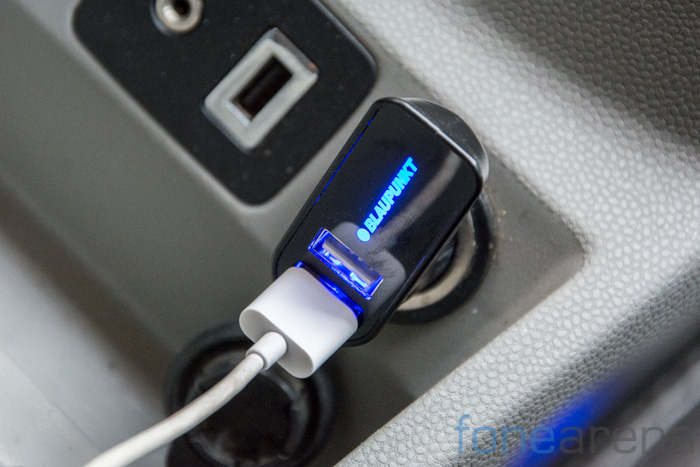 First things first, the design of the Blaupunkt Dual Output USB car charger is rather interesting. The L shaped design of the charger incorporates the dual USB ports with the brand name emblazoned above it. A blue light shines through indicating that the charger is powered up. Charging speeds usually hover below the 2A mark and this dropped to approximately 1.2A when charging two devices simultaneously. Without Quick Charge certification, the charge speeds are just about average and you'll need to keep your phone connected for a fair bit to get a decent amount of charge.
Now, what really sets the Blaupunkt car charger apart from the competition are the built in safety measures. The tip of the charger is made of a highly strengthened material that can be used to shatter windshield glass. In case of fire or any emergency situation, this can come in extremely handy. The L shaped design of the charger also helps you grip it better.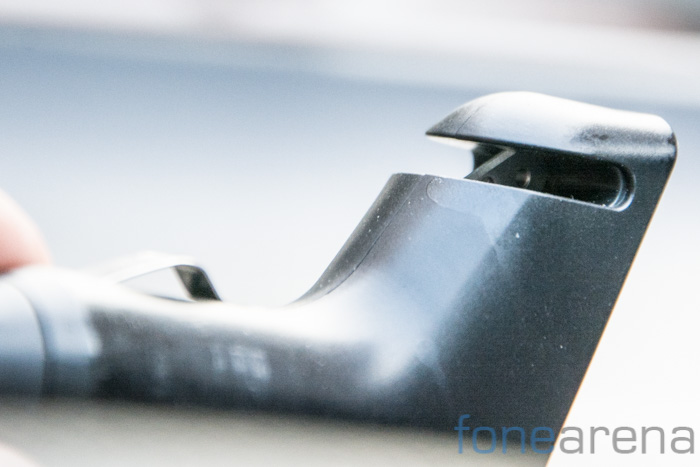 Another safety measure built into the Blaupunkt Dual USB charger is a seat belt cutter. Thankfully, the blade element is well concealed and you'd have to try real hard to hurt yourself with it. It is however sharp enough to cut a stuck seat belt in an emergency.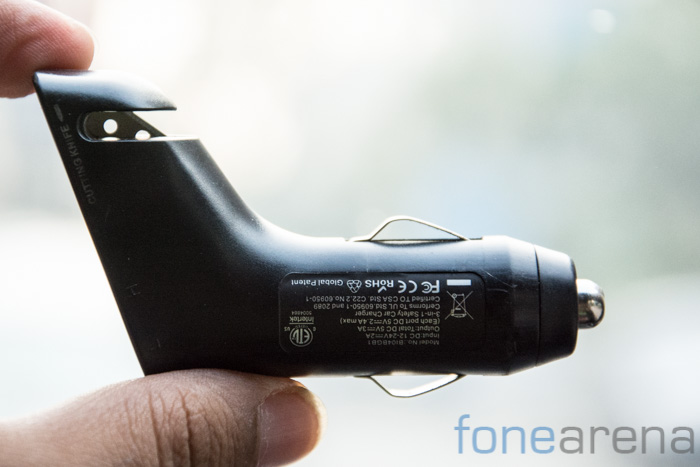 Priced at Rs. 599, the Blaupunkt Bl04BGB1 Dual Output USB chargers are competitive and yet, they offer features that are hard to find or impossible even in the category. On it's own, the charger performs just as well as any other and there's little reason to not go for it. It is available from Amazon.in as .