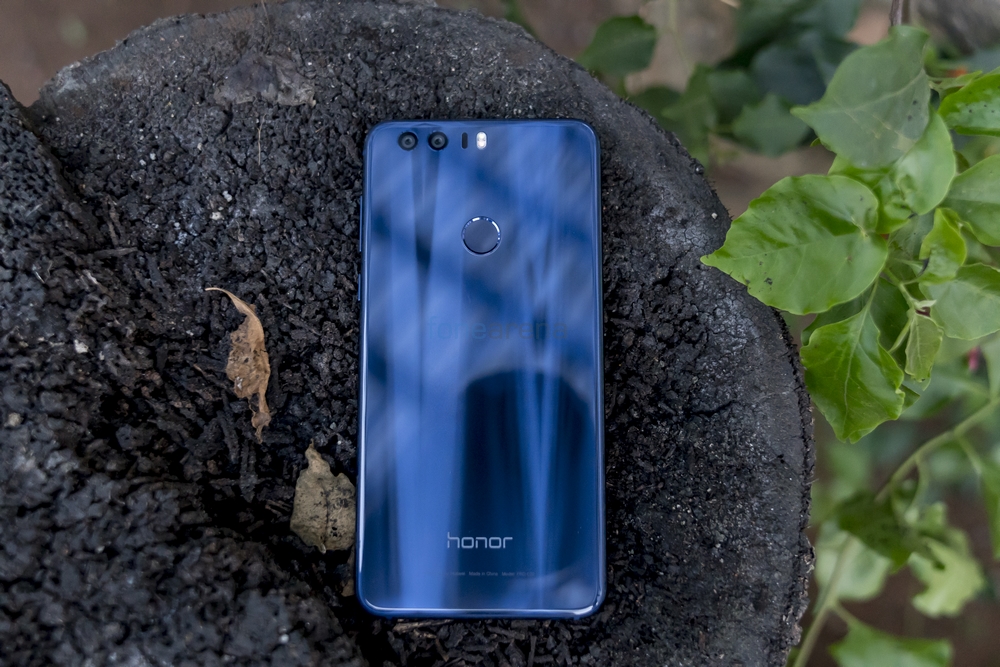 Up until a few years ago, fingerprint sensors were regarded as some of the cool stuff that you got to experience in Sci-Fi movies and TV shows and not something that could be a practical implementation. However, since then, we have seen countless implementations of fingerprint scanners on smartphones and with each passing year, even the lower end smartphones are having this feature by default. While there have been improvements in terms of accuracy and speed, not many companies are recognizing the huge potential that can be unlocked. Honor is probably one of the main exceptions and they have redefined what a fingerprint sensor can and is expected to do with the Honor 8. Let's find out how.
The first thing that any customer looks for in a smartphone with a fingerprint scanner is ease of use. The first generation fingerprint scanners that made its way onto smartphones were lousy in terms of practical use since they required you to swipe in a particular direction and also were largely inaccurate at detecting and unlocking your smartphones most of the time. On the Honor 8 however, you have a fingerprint scanner that just requires you to place your finger on the sensor and you can do it in 360 degrees. No matter how you hold the phone or place your finger on the sensor, the phone will be unlocked.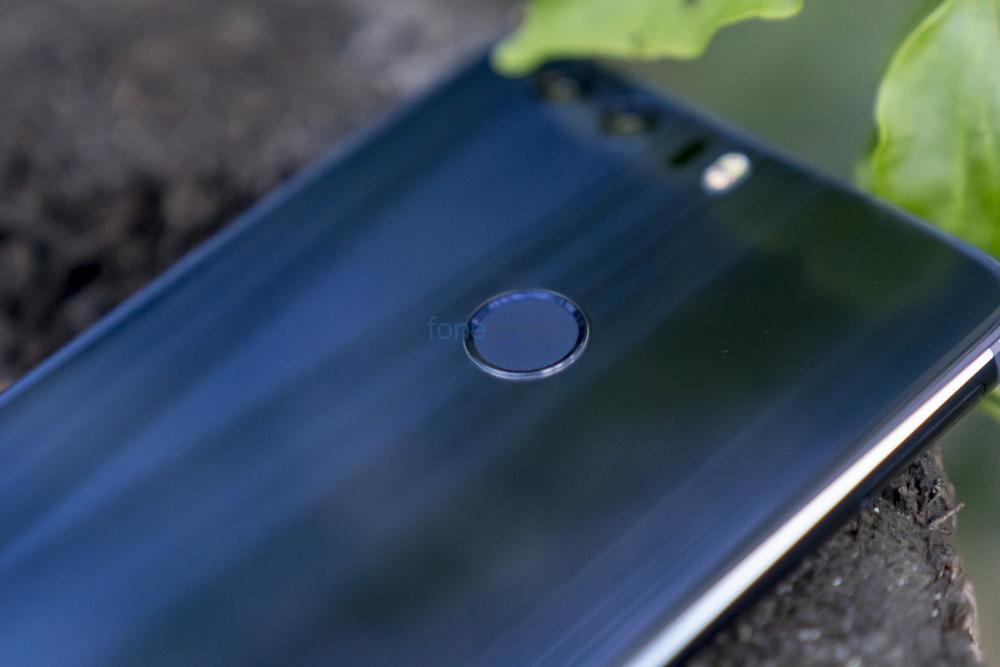 It is also extremely accurate and we had very few misses in our extended use. It also works pretty well if your finger is relatively wet or sweaty. You do have to register your fingerprints in order to unlock the phone and luckily, you can store 5 fingerprints. Our advise would be to use your index finger since that is the finger that rests on the sensor when you are holding the device. Upto 5 fingerprints means that you can store your own 2 fingers (left and right hands) as well as 3 additional fingerprints of your friends or family in case you want to give them easy access too. Or you could even register 5 of your own fingerprints.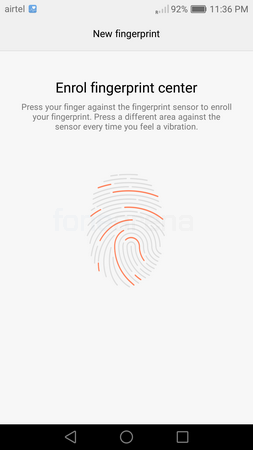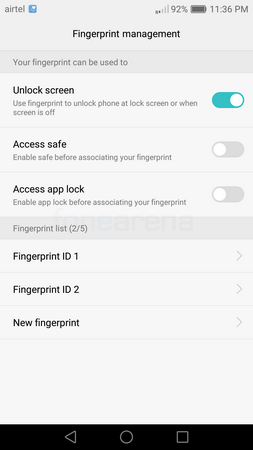 Another necessity for the fingerprint sensor is speed. Fingerprint sensors are quite safe but they also make it easier to unlock your smartphone. Pin codes, passwords, patterns etc all take time in order to access your smartphone but the fingerprint sensor requires a fraction of a second. However, many smartphones have idle fingerprint sensors that require you to wake up the device first then place your finger on the sensor to unlock the device. While this method too maybe faster than other security measures, it still isn't as fast as an always active fingerprint sensor like the one found on the Honor 8. Regardless of whether your phone is asleep or awake, you can just place your finger on the sensor to get it unlocked and woken up.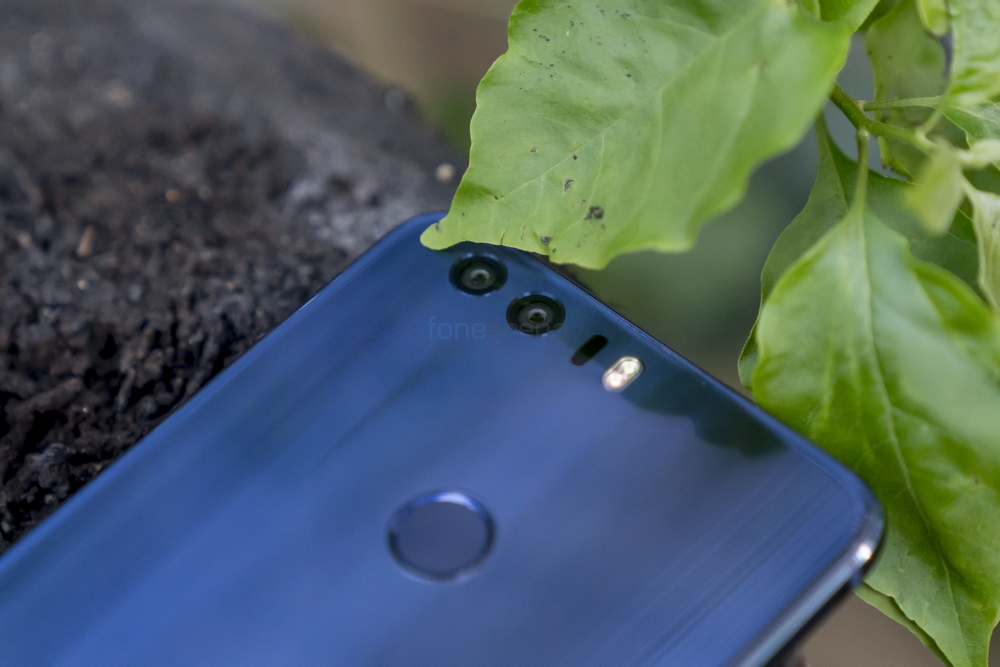 Additionally, the fingerprint sensor itself acts as a touch sensitive pad of sorts and it can be used to navigate and access certain phone functions. For example, you can use the fingerprint sensor to take a photo or video, answer a call or stopping an alarm just by tapping and holding the sensor. This is especially useful when taking selfies. Additionally, there are several gestures that you can make use of as well. Swiping down on the fingerprint sensor will show you the notifications and a similar swipe up will hide them. You can also clear the notifications by double tapping the sensor after which the notification drawer retracts itself. Finally, users can also browse through photos by swiping left or right on the sensor. This provides a less intrusive viewing experience and is something that barely any other manufacturer has allowed on their phones. It may seem like a minor addition, but it is really intuitive and helpful once you get used to it.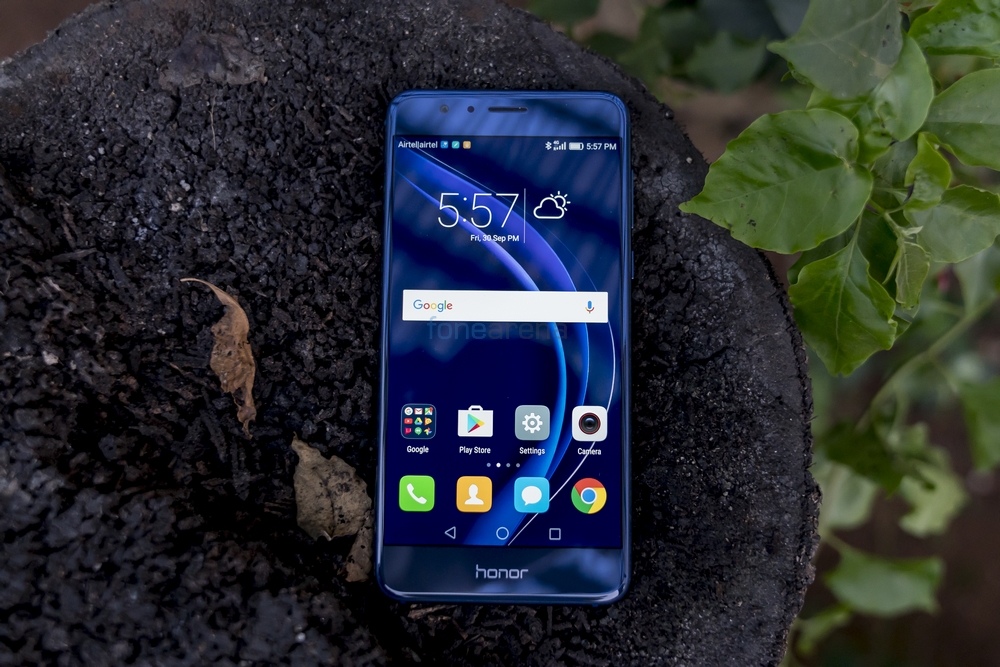 But perhaps, the most innovative thing about the fingerprint sensor is the fact that it is clickable. Now, it is important to mention that clickable fingerprint sensors have been done before but they have been used just to lock or unlock the device and that doesn't really exploit the full potential. Since the fingerprint sensor is always active, there is no need for the sensor to unlock the device and you can use the power button to lock the device and wake up the device if you just want to glance at the time or notifications. Instead, the Honor 8 features a customizable clickable sensor that allows users to assign various shortcuts and apps to each function. You can assign an action for press, double press and press and hold. I personally love to assign shortcuts to launch settings, camera and the torch through these three options respectively. Once you get used to the way they work, it becomes second nature to launch them using the shortcuts and saves you quite a bit of hassle.
So essentially, the fingerprint sensor on the Honor 8 makes your life a whole lot easier by making things more secure, quicker to access as well as fun at the same time. Just like they innovated with the Dual Camera, they are innovating and reinventing the fingerprint sensor. We can't wait to see what they have in store for us next.