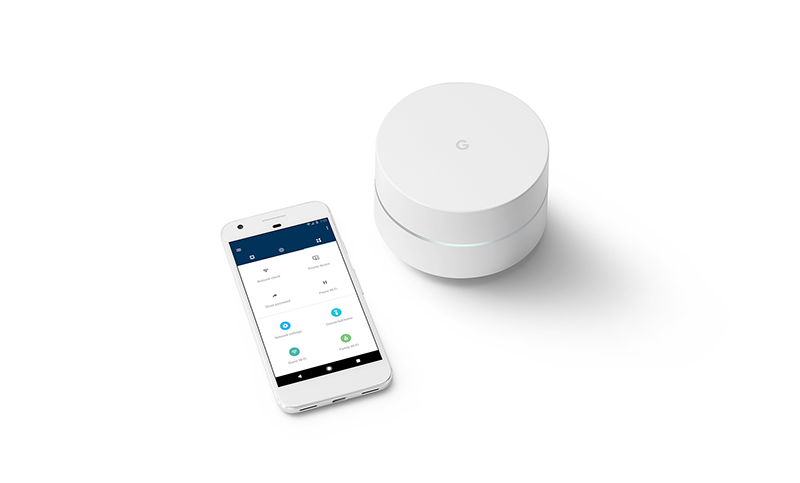 Google has introduced Google WiFi home router, as expected. Google WiFi is an expandable system that lets you add Google WiFi points in a large room thanks to the mesh WiFi technology.
Thanks to mesh WiFi technology, each Google WiFi point creates a high-powered connection and the different points work together to determine the best path for your data. This results in fast WiFi everywhere in the house and not just right next to the router.
Google says the Google WiFi, built on the strengths of OnHub that was launched last year. Google Wifi comes with Network Assist technology that works in the background and automatically places you on the clearest channel and optimal Wi-Fi band for your device. And as you roam around your house, Network Assist will seamlessly transition your device between the Google WiFi system points in real time, so you avoid dead spots or delays.
Moving on, Google WiFi works with a companion app that is available on Android or iOS. The app lets you pause WiFi on kids' devices and shows you which devices are connected and how much bandwidth they are using and lets you prioritize devices within your network.
Google Wifi will be available for pre-order in the U.S. in November. It will retail for $129 for a single pack, and $299 for a three-pack at the Google Store, Amazon, Best Buy and Walmart.