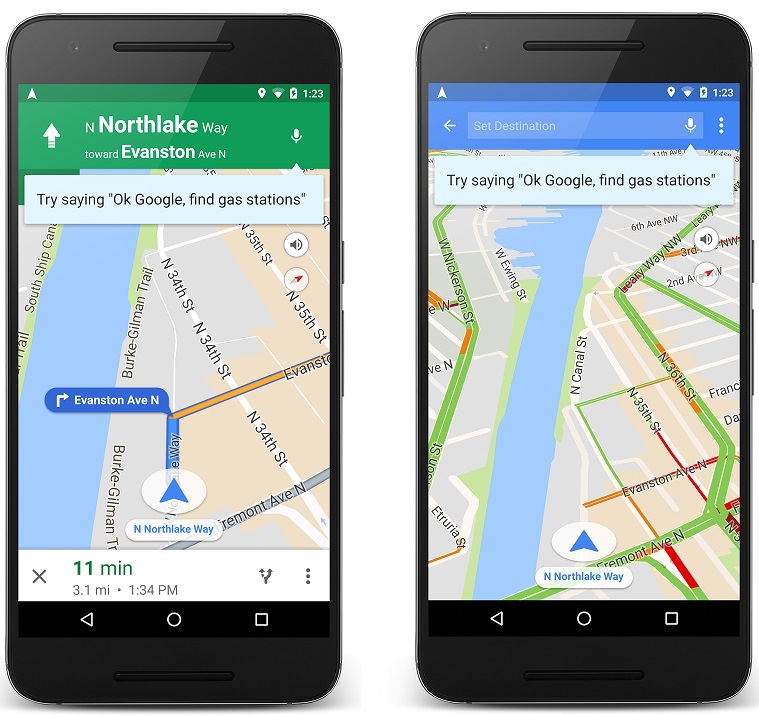 Google Maps for Android have received an update which brings voice command support. You can now get directions to their destination by simply saying "Ok Google" followed by a voice command. This saves you from the task of actually  tap or even look at the screen.

When you say "Ok Google", the microphone will activate and you will see a circle with bouncing dots which indicates that your voice command is being heard. You can tap the circle to cancel an ongoing command. In order to use the Ok Google voice command you will have to head to Settings->OK Google detection and enable the While driving option. The aim of the update is to allow hands-free interaction with your smartphone safer and easier while you are on the road.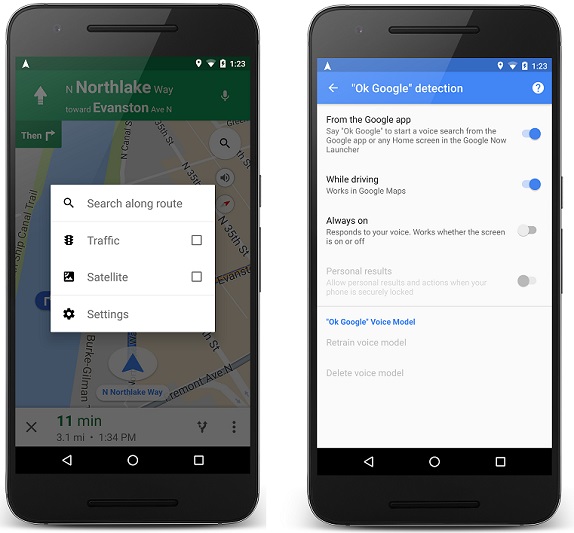 You can give a number of commands such as What's my next turn?", "What's my ETA?", "Show / Hide traffic", "Mute / Unmute voice guidance" and so on.