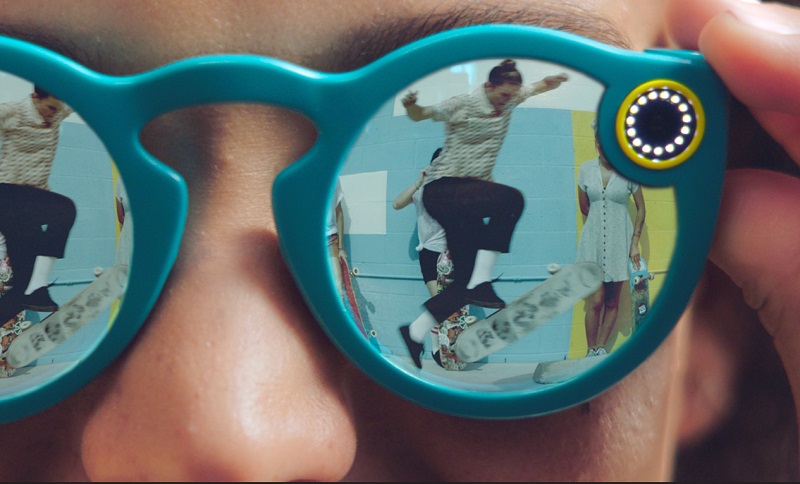 Snapchat has forayed into the hardware market with a new product. The company which was rumored to be working on smart glasses has taken wraps off Spectacles, a pair of sunglasses that come with built-in camera for video recording.
Evan Spiegel, the chief executive officer and co-founder of Snap, has been testing a prototype of the glasses since at least early 2015, according to a latest report from the Wall Street Journal. Spectacles will allow user to record 10 second videos thanks to an integrated video camera with a 115-degree lens. The video is recorded by tapping a button that is present next to the hinge. At the beginning of the video, a ring around the camera flashes lights, to signal it is recording.
Content which is recorded using the Spectacles gets automatically saved to Memories section of the Snapchat application in a new circular video format. The Spectacles can be synced to your mobile device and videos can be further shared. Spectacles will come in one size and three colors- coral, teal and black colours. It will be available in the US for $129.99 in limited number of quantities.
Along with unveiling the new product, Snapchat has also rebranded itself to Snap Inc.