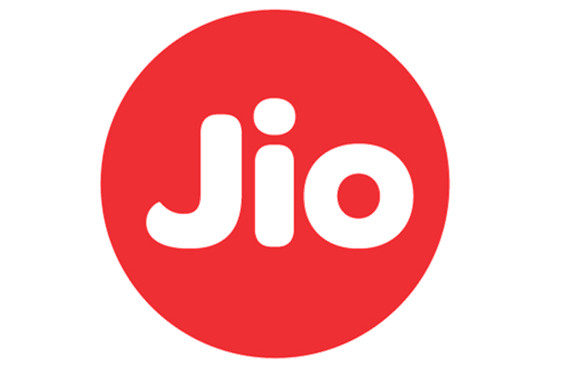 After expanding the Jio Preview Offer for Samsung and LG 4G smartphones, Jio has announced that it is officially extending the offer to ASUS and Panasonic smartphone users as well, which offers free 90 days of unlimited data, calls and messaging.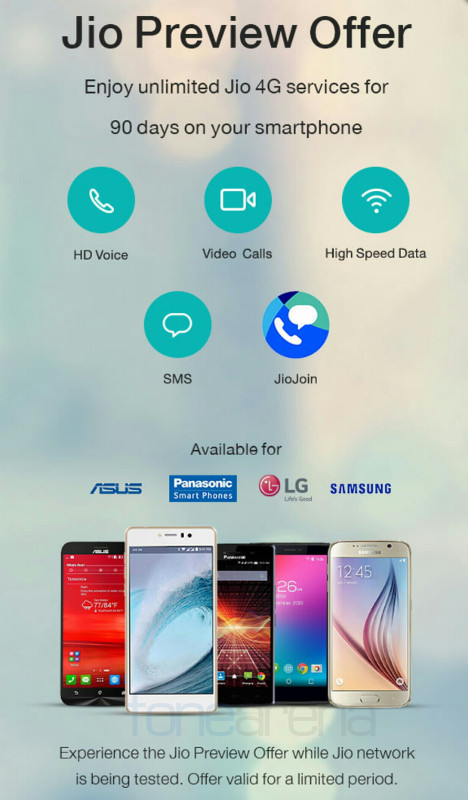 This requires you to Install the MyJio App and generate code on the eligible phones and submit your KYC documents at a Reliance Digital or Dx Mini Store to get your free Jio SIM card that offers 90 days of unlimited 4G data, calls, SMS and access to Jio's suite of apps.
You can follow the instructions here mentioned for Samsung phones to get a SIM and activate the unlimited offer.
This offer is applicable to both new and existing users of the mentioned phones.
ASUS models officially confirmed by Jio for the offer:
ZenFone 2 Laser (ZE550KL), Zenfone 2 (ZE551ML), Zenfone Max (ZC550KL), Zenfone 2 Laser 5.0 (ZE500KL), Zenfone 2 (ZE550ML), Zenfone Selfie( ZD551KL), Zenfone 2 Laser (ZE601KL), Zenfone Zoom(ZX551ML), Zenfone Go 5.0 LTE (T500), Zenfone 3 ZE552KL, Zenfone 3 Laser( ZC551KL), Zenfone 3( ZE520KL), Zenfone 3( ZS570KL), Zenfone 3( ZU680KL)
Panasonic models officially confirmed by Jio for the offer:
ELUGA L, ELUGA Switch, ELUGA Icon, T45, ELUGA I2 ( 1GB ), ELUGA L2, ELUGA Mark, ELUGA Turbo, ELUGA Arc, ELUGA I2 2GB, ELUGA I2 3GB, ELUGA I3, ELUGA Icon 2, ELUGA A2, ELUGA Note, P55 Novo 4G, ELUGA Arc 2, P77
Even though it has not officially confirmed, Jio started offering 4G SIM cards for all the 4G smartphone users in some cities.
Commenting on the launch, Pankaj Rana, Business Head – Mobility Division, Panasonic said:
Panasonic was the first brand in India to establish full range of LTE devices and all our 4G/LTE devices launched in 2016 are VoLTE enabled. At Panasonic, it is our effort to constantly understand and deliver on customer expectations. We feel that with Jio Preview Offer customers can experience different 4G services which are unique & driven by LTE technology.