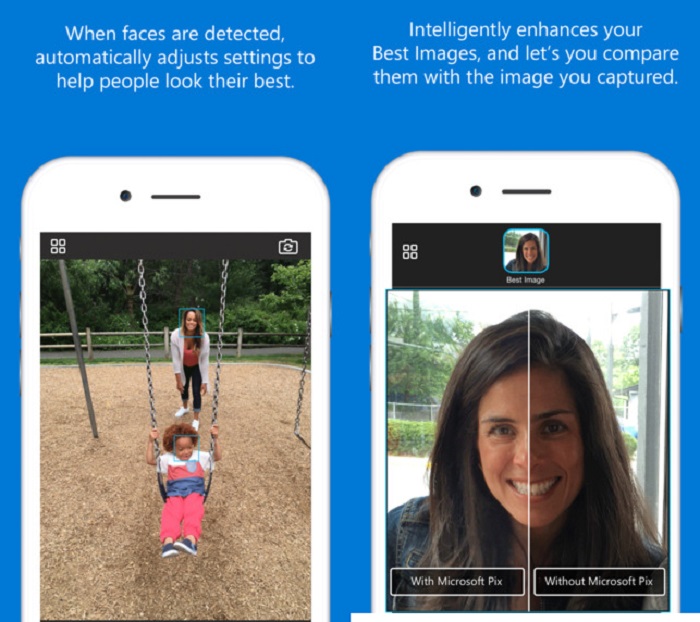 Microsoft has launched a new camera app dubbed as Pix which can be used as a substitute for the built-in camera app present on the iPhone.
The Pix camera app comes equipped with artificial intelligence, face recognition, computational photography and video stabilization. It analyzes scenes and automatically tweaks ISO, exposure, white balance, contrast, and other settings. You can quickly compare the original and the enhanced versions with a toggle button. When you tap the camera shutter, the app collects bursts of photos from before and after you tap and analyzes the best one from the lot.
Similar to Apple's Live Photos, Pix has a feature dubbed as Live Images that combines a series of still shots captured in the burst mode into a single, looping video. Finally, it also helps you take better videos and lets you shoot Hyperlapse Videos that are automatically stabilized for smoother playback, and can be time lapsed and saved at many different speeds.