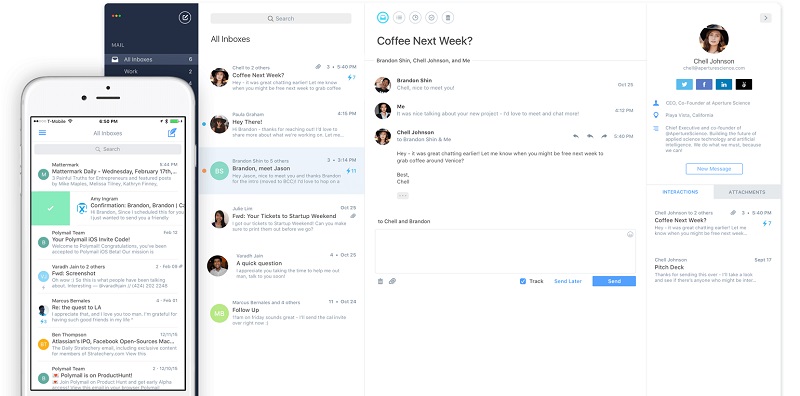 Polymail, the popular desktop email client has launched its app for iOS devices. The app which aims at improving productivity at work sports features like email tracking, profiles for recipients, scheduling emails and others. 
Polymail also features read later, send later, and follow-up reminders. It even comes with an undo send feature and lets you snooze emails that can be read later. Moreover, the app offers one-click unsubscribe button to save you from unwanted newsletters. It allows users to manage their Gmail, iCloud, Outlook, or other IMAP accounts, through the iOS app, which now syncs automatically with the Mac app as well. Similar to other email apps it offers push notifications and background mail syncing.
Shahan Khan, Co-founder, Polymail said in a statement,
We see this huge gap between the inbox and the rest of the business applications companies use. Email should extend fluidly into the rest of the business application stack to make the enterprise workflow as effortless as possible. Essentially, we want to do to external communication what Slack has done for internal communication.