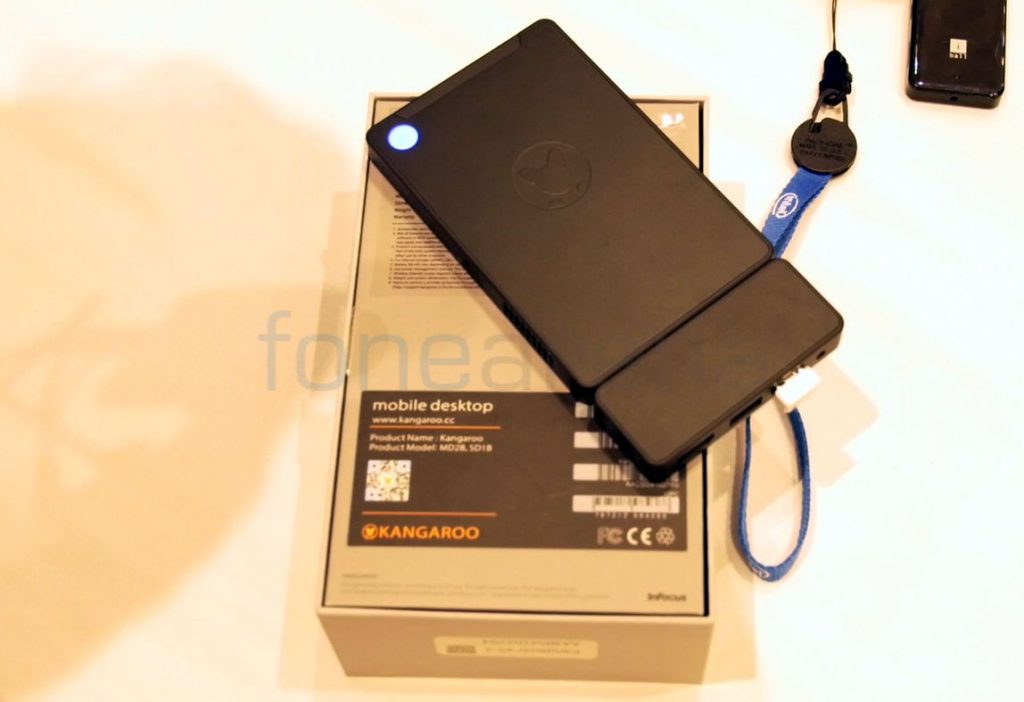 The Kangaroo from InFocus is a really small form factor PC that is quite portable as well. We went hands on with it to see what it offers.
The Kangaroo is about the size of a portable HDD that you can plug into a TV or monitor and convert it to a full fledged PC. It features a powerful Intel Atom x5-Z8500 processor that is based on a 14nm manufacturing process.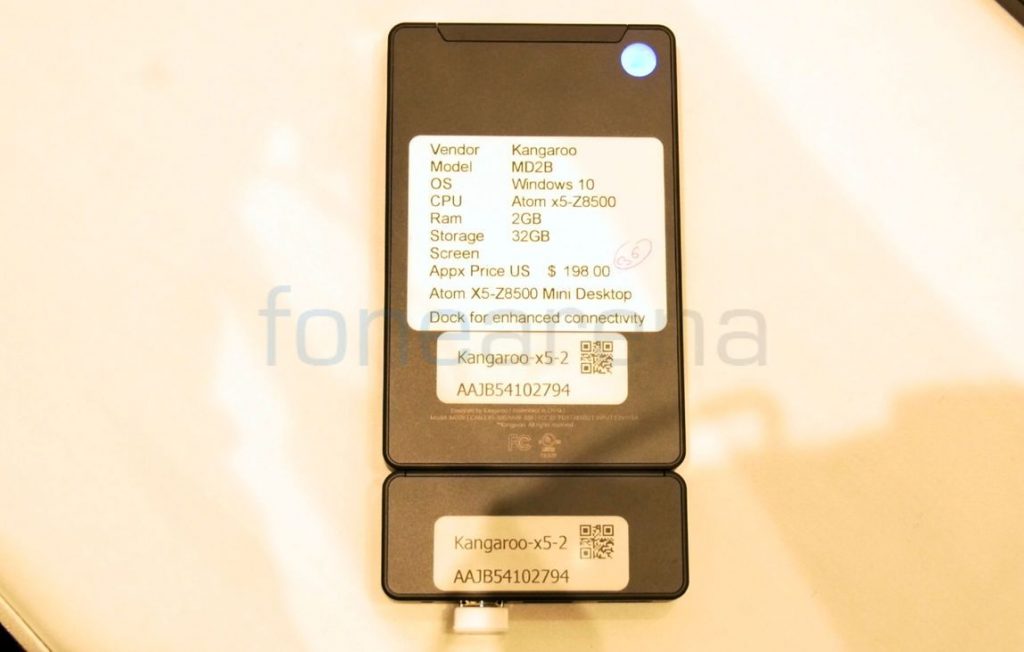 It has a sleek design that will fit into most pockets and offers a silent performance since there are no fans within it. The most important and biggest advantage of the Kangaroo is probably the fact that the device comes with a built in battery that lasts for upto 4 hours. So even if you are in a hurry and can't be bothered to connect it to a power source, the device will still provide enough juice to last you through most of your work. It will be useful especially for presentations.
It has a microUSB port, microSD card slot and vents to provide air circulation and to keep the device cool. There is a nice Blue LED light that turns on whenever the device is up and running.
It has 2GB of RAM and 32GB of on-board storage that can further be expanded using the microSD card slot. There is also a removable dock that adds plugs into the bottom of the device. It adds an HDMI port, 2 USB Type-A ports with USB 3.0 and a power socket.
Disclaimer : Kangaroo Specifications have been taken from the official InFocus Website
Source : InFocus