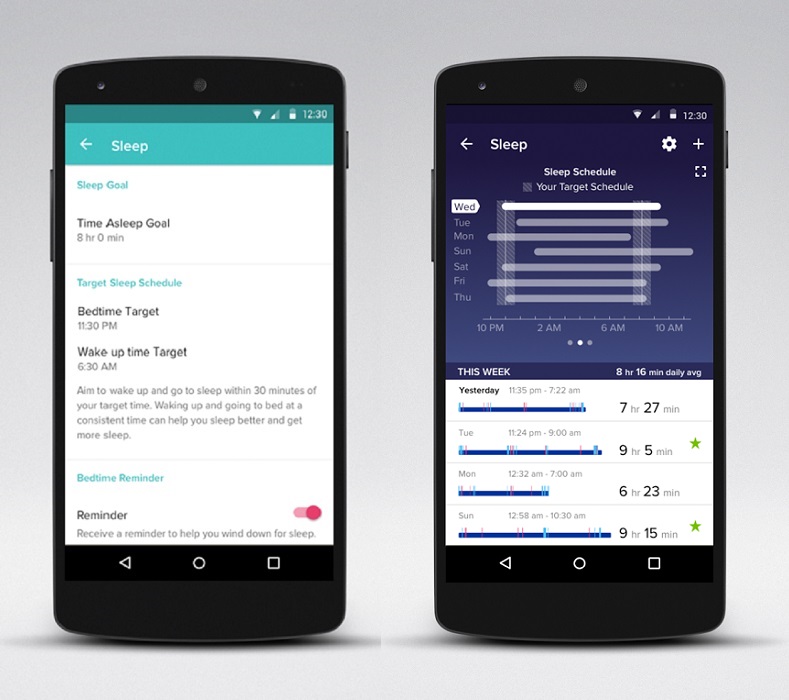 Fitbit has released a new feature to its mobile apps which focuses on improving users sleep patterns and habits. Dubbed as Sleep Schedule, the feature provides personalized sleep goals.
The feature offers personalized sleep goals that are based on your sleep data to achieve your optimal amount of sleep each night. It will provide customized bedtime and wake up targets to establish sleep consistency. In addition, the feature provides reminders to stay on schedule and a sleep schedule history to chart your progress.
Enhanced Sleep Tracking Features:
Sleep Goal: Based on your sleep data from your Fitbit tracker, you can follow the app's personalized recommendations or set your target number of hours to make sure you're getting enough sleep each night.
Bedtime and Wake Up Targets: Based on your sleep goal and past sleep behavior from your Fitbit tracker, the app will recommend target bedtime and wake up times. You can customize these based on your personal preferences and schedule.
Bedtime and Wake Up Reminders: To help you reach your sleep goal and regularly go to bed and wake up more consistently, you can receive push notification reminders on your smartphone. You can also set a silent wake alarm on your Fitbit tracker based on your wake up target.
Sleep Schedule History Chart: Track your sleep consistency over time to determine if you're meeting your goals or if you need to adjust your sleep schedule
The Sleep Schedule feature will land on Android, iOS and Windows apps in form of an update and is compatible with all Fitbit devices that automatically track sleep, including Fitbit Surge, Fitbit Blaze, Fitbit Charge HR, Fitbit Alta, Fitbit Charge, Fitbit Flex and through manual sleep tracking with Fitbit One.