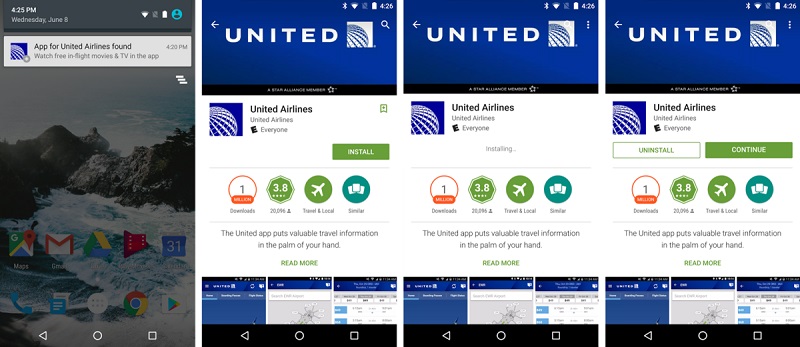 Google has rolled out Nearby feature for Android to recommend you apps and websites based on your current location. The feature uses GPS and Bluetooth to open applications before you know you need them.
The first time a user comes across a beacon, they will receive a notification asking them if they want to be alerted in the future. You can also enable Nearby in settings.
Google lists some examples of how it will work, including:
Print photos directly from your phone at CVS Pharmacy.
Explore historical landmarks at the University of Notre Dame.
Download the audio tour when you're at The Broad in LA.
Skip the customs line at select airports with Mobile Passport.
Download the United Airlines app for free in-flight entertainment while you wait at the gate, before you board your flight.
The feature will also prompt you to download apps for certain devices near such as Chromecast and Android Wear watches will also work with Nearby. You will get a notification that allows you to set them up simply by tapping a notification when you are near them. Nearby is rolling out to everyone on Android 4.4 KitKat and above via a Google Play Services update.